Contact Us
Our friendly team of experts are happy to help with any questions so please get in touch
Contact Us
Yamaha Tubas
Here at John Packer Ltd we are pleased to be able to offer you the Yamaha Tuba range (excluding Sousaphones).
Yamaha Tubas are known worldwide for their versatility and quality. From student to professional Tubas, you can be sure you are buying a first class instrument.
Get a free 40 minute 1-2-1 lesson from a specialist Yamaha approved tutor when you buy selected Tubas!
Click here for details: Get a free lesson from Yamaha
| YFB-621 | YEB-632S 02 | YCB-621 |
| --- | --- | --- |
| | | |
| YBB-632 Neo | YFB-822 | YBB-841E |
| --- | --- | --- |
| | | |
YCB-822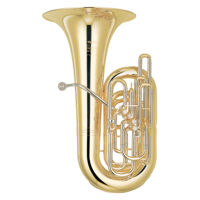 Back to top