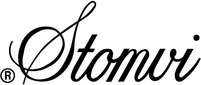 Stomvi Elite 330ML Bb Trumpet
Code: 100567
Ideal for the progressing player looking for a pro level trumpet for use in orchestra, concert band and jazz band.
Pay On Finance (subject to status)
To buy this instrument on finance, please add it to the cart and follow the instructions that then follow
Product details
Suitable for
The Stomvi Elite 330ML is a great choice for the player that likes the feel and sound of a traditional trumpet with enhanced playability.
Excellent intonation, an even scale and the rich resonant tone of the Elite make it a joy to play in any setting.
Unique benefits
Reverse Leadpipe
Monel piston valves
ML Bore
Amado style waterkeys
Supplied with
The Stomvi Elite is supplied with a Stomvi mouthpiece, cleaning accessories and a case.
About the maker
Stomvi is a leading player in the musical instrument industry. Stomvi instruments are renowned for their exceptional build quality, reliability and manufacturing precision and consistency.
Specification
Model: Elite 330ML
Key: Bb
Bell Size: Yellow brass 4 7/8" (123mm)
Valves: Piston 3
Bore: ML Bore: .459" (11.65mm)
Water Key: Armado 2
Body: Brass
Finish: Silver Plated
Lyre Box: No
Mouthpiece: Stomvi