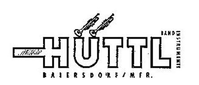 Secondhand Huttl Commodore D Trumpet
Code: 656388
This trumpet is in good order and blows very freely over the register. It has an adjustable ring on the 3rd slide, and is therefore suitable for even the smallest of hands.
More details
Product details
Please be aware that our normal warranty/guarantee cover does not apply to this instrument as it has been pre-owned by a client and sold by us on their behalf. Whilst we do all we can to ensure that they are working to the best of their ability, such goods are purchased as seen. However if the item is purchased online, the procedure is covered by our distant selling rules which can be found on the delivery/returns page.
Suitable for
An interesting 'D' trumpet, manufactured in what was West Germany.
An ideal trumpet for stundents, you will find that the trumpet is in good order and blows quite freely over the range, although the small 4" bell gives it a more focused sound.
It has an adjustable ring on the 3rd slide which makes this suitable if you have smaller hands.
Please note, this is a 'D' trumpet and it does not come with any Eb slides.
Unique benefits
4" Bell
Made in West Germany
Adjustable finger ring on the 3rd slide
Condition and wear: A few surface scratches due to general use, however no dinks or dents.
Supplied with
What appears to be the original case..
Specification
Model: Line 800
Key: D
Valves: 3
Body: Brass
Water Keys: 2
Finish: Lacquer
Lyre Box: Yes