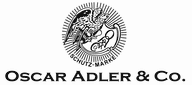 Secondhand Adler 1358 Bassoon
Code: 656807
Good quality upper student instrument
More details
Product details
Please be aware that our normal warranty/guarantee cover does not apply to this instrument as it has been pre-owned by a client and sold by us on their behalf. Whilst we do all we can to ensure that they are working to the best of their ability, such goods are purchased as seen. However if the item is purchased online, the procedure is covered by our distant selling rules which can be found on the delivery/returns page.
The Adler 1358 is a bassoon for an advancing student, so this secondhand instrument is sure to be snapped up quickly.
Regularly serviced. While the exact age is unknown, it is not believed to be very old.


Suitable for
Ideal for the advancing bassoonist.
Unique benefits
Service Notes: A pre delivery service/check will be undertaken prior to shipping. At busy periods this may entail a small delay. If this order is urgent please contact us as we are usually able to expedite.
Supplied with
Comes in a JP backpack case and other accessories, including sling and seat strap.
About the maker
Adler bassoons are made in Germany, with a long and established history of making good quality student and advanced bassoons.
Specification
26 keys,
10 rollers,
High-D,
Eb-key at the wing joint,
Ab/Bb trill key,
2nd Bb-key,
Ab for right thumb,
3 trill keys (F#/G#, C#/D#, E/F#),
Silver plated mechanism,
Well-seasoned maple wood,