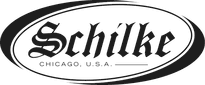 Code: 100894
The E3L tuning bell design offers balanced resistance, outstanding intonation and even feel in all registers.
Pay On Finance (subject to status)
To buy this instrument on finance, please add it to the cart and follow the instructions that then follow
Product details
Suitable for
The Stomvi Elite D/Eb trumpet is a professional level instrument similar in design to the Schilke E3L Eb/D trumpet, it comes with separate bells for D & Eb, & a set of valve slides for each key.
Unique benefits
Separate D / Eb bell and slides
Monel pistons
Also available with the beryllium bell option for quicker response and improved projection
Supplied with
Please note Schilke Instruments are not supplied with a mouthpiece.
About the maker
Schilke are a leading player in the musical instrument industry. Schilke instruments are renowned for their exceptional build quality, reliability and manufacturing precision and consistency.
Many players choose Schilke as they have been a widely respected and trusted brand for many years.
Specification
Model: E3L
Key: D/Eb
Bell Size: Yellow Brass 4 1/2" (114.30mm)
Water Key: Piston 3
Bore: Medium Bore: 0.450" (11.42mm)
Water Key: Lever 1
Body: Yellow Brass
Finish: Silver Plated
Lyre: No
Mouthpiece: None