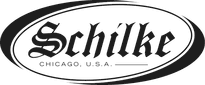 Schilke Eb Soprano Cornet + Case
Code: 100880
The Schilke soprano cornet is the "reference standard" for soprano cornets in the brass band tradition, due to its uniformity in intonation and sound colour.
Pay On Finance (subject to status)
To buy this instrument on finance, please add it to the cart and follow the instructions that then follow
Product details
Suitable for
The Schilke Eb soprano cornet is regarded as the definitive soprano in the world due to its uniformity in intonation and timbre. It allows a greater sense of security and ease in the upper register when performing the virtuosic demands in a brass band.
Unique benefits
2 waterkeys
1st and 3rd mobile slides
Monel Pistons
Also available with the beryllium bell option for quicker response and improved projection
Supplied with
John Packer JP851 Pro Double Trumpet Case. Please note Schilke Instruments are not supplied with a mouthpiece.
About the maker
Schilke are a leading player in the musical instrument industry. Schilke instruments are renowned for their exceptional build quality, reliability and manufacturing precision and consistency. Many players choose Schilke as they have been a widely respected and trusted brand for many years.
Specification
Model: Eb Soprano Cornet
​Key: Eb
Bell Size: 114.30mm (4.500")
Bore: Medium 11.42mm (0.450")
Waterkeys: 2 (Lever)
Body: Yellow Brass
Finish: Silver Plated
Lyre Box: No