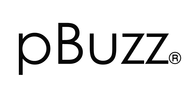 Code: 100061
From the makers of ever popular pBone and pTrumpet, the pBuzz is designed to capture the interest of younger musicians and teach them the basics of playing a brass instrument in a fun, exciting way.
Product details
Suitable for
Designed as a fun way to get children into creating music and brass instruments in particular, the award-winning pBuzz is easy to play and has been a massive hit since its introduction. Schools and tutors are delighted by its easy to understand pitch notation and children are encouraged by being able to quickly and easily create music thanks to its unique design.
Unique benefits
Detachable mouthpiece (will accept any small shank trombone mouthpiece)
Patented leadpipe technology
Coloured slide to help note location
Notes and number on slide
Lightweight & Durable
Length: 55cm (Closed) 81cm (Extended)
Supplied with
The pBuzz is supplied with a mouthpiece.
Specification
Model: pBuzz
Key: C
Bell: Plastic 5 1/8" 130mm
Bore: Small
Body: Plastic
Finish: Red Plastic
Mouthpiece: pBuzz mouthpiece