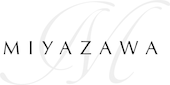 Code: 101346,101349
Miyazawa flutes are known for their precision, lyrical timbre and excellent quality of projection.
Pay On Finance (subject to status)
To buy this instrument on finance, please add it to the cart and follow the instructions that then follow
Product details
Suitable for
Miyazawa flutes are a fusion of time-tested traditional techniques and groundbreaking advancements, handcrafted to meet your highest expectations. With design features and manufacturing processes unique to the Miyazawa brand, these flutes feel and perform like no other!
The Miyazawa PB-202 is an advanced flute ideal for those players looking to perform at the next level beyond the grades. The PB202 is a handcrafted flute which features a .925 sterling silver headjoint with silver plated body and keywork. Miyazawa utilize drop forged keys which results in greater integrity as the metal is not compromised by reheating processes.
It employs a partial Brögger System™ for the left hand ensuring smoother response and greater stability as well as carefully drawn toneholes and the Miyazawa Improved Scale design for more precise interval intonation.
Unique benefits
.925 solid silver headjoint
Silver plated body and mechanism
Partial Brögger System™
A#, F# and other non-fingered keys feature French pointed key arms
Offset G: For a more natural hand position
Split E mechanism: Assists with the production of the note high 'E'
Open/closed hole options available:

PB-202E Closed holes, Offset G key, E mechanism, C footjoint
PB-202ROE Open holes, Offset G key, E mechanism, C footjoint
Supplied with
The Miyazawa PB202 is supplied in a hard shell case with a soft case cover. A shoulder strap is also included for ease of transportation. An accessory pack including a polish cloth, gauze cloth and cleaning rod is also provided.
Specification
Model: PB202ROE
Key: C
Headjoint: Solid Silver
Lip Plate: Solid Silver
Body: Silver Plated
Foot Joint: C
Tone Holes: Extruded
Keywork: Open Hole (PB202ROE), Closed Hole (PB202E)
Offset G: Yes
E Mechanism: Split E
Arms: French (Pointed)