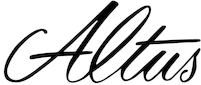 Code: 100734
Patented technology from this innovative flute manufacturer
Pay On Finance (subject to status)
To buy this instrument on finance, please add it to the cart and follow the instructions that then follow
Product details
Suitable for
997 ALTUS Pure Silver is a patented invention of ALTUS: practically pure silver, hardened in a specific procedure and, with its high density, approximating the capacity of sound of a gold flute without at the same time losing the brilliance and clarity of the silver tone. The Altus drawn tone hole model PSD flute has similar tonal properties when compared to the soldered tone hole model PS (1707), but with less resistance. Easy to play, this model is popular among players who prefer lighter-weight flutes; the quality of scale, headjoint and mechanism is consistent with the higher priced soldered tone hole model.
All Altus flutes come as standard with the accurate William Bennett (WIBB) scale, a responsive and durable mechanism, and a precisely hand-cut headjoint, customised for each flute. Altus flutes appeal to the player who has a classical approach to tone and wants a unique flute that is different from conventional offerings.
The Altus Company, founded by Shuichi Tanaka, produces handmade flutes in the town of Azumino in Japan. Altus is one of the most innovative companies when it comes to alloying and new ways of construction. The flute is looked upon as a piece of art, and Altus is relying on the European tradition of flute craftsmanship (Lot and Boehm).
Unique benefits
Supplied with S cut headjoint for flexibility, ease of play and rich tone.
.997 pure silver, fully handmade head-joint and body
.925 Sterling silver keywork mechanism
Special soldered C# tone hole riser
Drawn tone-holes
SP-1 springs
C Foot
Split E mechanism
Offset G
Available with open (PSDRE) or closed holes (PSDE)

Supplied with
The Altus PSD is supplied in a leather covered french style wooden case with a leather wrap around soft cover. Also included is a perspex cleaning rod, gauze cloth and polishing cloth.
Specification
Model: PSDE, PSDRE
Key: C
Headjoint: Solid Silver
Lip Plate: Solid Silver
Body: Solid Silver
Foot Joint: C
Tone Holes: Extruded
Keywork: Closed Hole (PSDE), Open Hole (PSDRE)
Offset G: Yes
E Mechanism: Split E
Arms: French (Pointed)