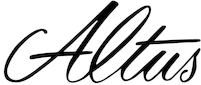 Code: 100625,100626
With the Altus 900 series you get expertise, quality and hand finishing experience coupled with a professional design
Pay On Finance (subject to status)
To buy this instrument on finance, please add it to the cart and follow the instructions that then follow
Product details
Suitable for
The ALTUS 907 is a highly popular flute among advanced players and is a popular entry level professional level flute. Due to its increased silver content, the 958 Britannia silver head-joint lends this instrument richer harmonics and, thus, expands the musician's range of tonal expression.
The Altus Company, founded by Shuichi Tanaka, produces handmade flutes in the town of Azumino in Japan. Altus is one of the most innovative companies when it comes to alloying and new ways of construction. The flute is looked upon as a piece of art, and Altus is relying on the European tradition of flute craftsmanship (Lot and Boehm).
Unique benefits
The 907 Artist models from Altus have a .958 Brittania silver handmade headjoint which gives a richness of tone and flexibility above a standard .925 sterling silver option that would be found on many other brands. Although on paper there are some fully solid silver models at this price point they are commonly student model designs with silver components, whereas this model is designed for players with professional standard expectations.
Supplied with S cut headjoint for flexibility, ease of play and rich tone
Handmade .958 Brittania silver headjoint gives a full, strong and rich tonal range
Silver plated body and footjoint
Special soldered C# tone hole riser
C Foot
Split E mechanism
Offset G
Available with open (907RE) or closed holes (907E)
Supplied with
The Altus 907 is supplied in a leatherette hard case with cleaning accessories, a wooden cleaning rod, gauze cloth and polishing cloth.
Specification
Model: 907E, 907RE
Key: C
Headjoint: Solid Silver
Lip Plate: Solid Silver
Body: Nickel Alloy Silver Plated
Foot Joint: C
Tone Holes: Extruded
Keywork: Closed Hole (907E), Open Hole (907RE)
Offset G: Yes
E Mechanism: Split E