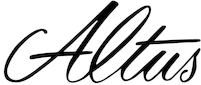 Code: 100625,100626
With the Altus 900 series you get expertise, quality and hand finishing experience coupled with a professional design
More details
Product details
The 907 Artist models from Altus have a .958 Brittania silver handmade headjoint which gives a richness of tone and flexibility above a standard .925 sterling silver option that would be found on many other brands. The 907 is a popular upgrade/semi-pro Flutes. Although on paper there are some fully solid silver models at this price point they are commonly student model designs with silver components, whereas this model is designed for players with professional standard expectations.
The Altus 907E flute features a solid headjoint, silverplated body and mechanism.
Lively and responsive. All Altus flutes are neatly engineered with an accurate tuning scale. Excellent for those moving above the higher grades.
Specification
Supplied with S cut headjoint for flexibility, ease of play and rich tone
Open hole
Handmade .958 Brittania silver headjoint gives a full, strong and rich tonal range
Silver plated body and footjoint
Special soldered C# tone hole riser
C Foot (B Foot available to special order)
Offset G
E mechanism
C footjoint