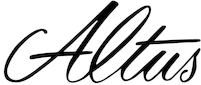 Code: 100644
With a curved headjoint, the Altus 819 Alto flute is better suited for small flautists.
Pay On Finance (subject to status)
To buy this instrument on finance, please add it to the cart and follow the instructions that then follow
Product details
Suitable for
The Altus 819E Alto Flute is an excellent intermediate level alto flute with the added benefit of a .925 silver lip plate and riser on a curved headjoint. The 19 series feature a physically accommodating hand and arm position for players who prefer additional comfort. These models are easy to balance and very ergonomic. The body tubing is silver plated and enables the player to create a sound with tonal complexity, a wide range of dynamic contrast, and ease of articulation. ALTUS transverse flutes win musicians over with well-balanced intonation and an even sound pattern in all registers. The instrument has a balanced feel, responds neatly in all registers and has a full and very beautiful, sonorous and nonetheless elegant sound allowing for every desired modulation.
The Altus Company, founded by Shuichi Tanaka, produces handmade flutes in the town of Azumino in Japan. Altus is one of the most innovative companies when it comes to alloying and new ways of construction. The flute is looked upon as a piece of art, and Altus is relying on the European tradition of flute craftsmanship (Lot and Boehm).
Unique benefits
Supplied with curved headjoint only
.925 handmade silver lip plate and riser
Silver plated headjoint, body and keywork mechanism
Special soldered C# tone hole riser
C Foot
Split E mechanism
Offset G
Supplied with
The Altus 819 is supplied in a hard leather-bound case with a case cover and shoulder carry strap. Also included is a perspex cleaning rod, gauze cloth and polishing cloth.
Specification
Model: 819E
Key: C
Headjoint: Solid Plated
Lip Plate: Solid Silver
Body: Nickel Alloy Silver Plated
Foot Joint: C
Tone Holes: Extruded
Keywork: Closed Hole
Offset G: Yes
E Mechanism: Split E
Arms: French (Pointed)