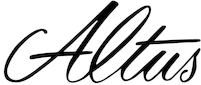 Code: 100711,100714
A popular open hole choice for teachers, and advancing flautists.
Pay On Finance (subject to status)
To buy this instrument on finance, please add it to the cart and follow the instructions that then follow
Product details
Suitable for
Due to its nickel silver keywork mechanism, this instrument offers the typical sound of a full silver flute but still remains in the low-cost range. The ALTUS 1007 has a wide overtone spectrum, an easy response and markedly uniform playability in all registers.
The easy playing and reliability of the 1007 makes it the perfect choice when there is a greater need for resistance and a richer tone colour. Its silvery character offers increased projection ability and evenness of tone. The 1107 and 1007 models are favoured by advanced woodwind students, woodwind doublers and teachers alike.
The Altus Company, founded by Shuichi Tanaka, produces handmade flutes in the town of Azumino in Japan. Altus is one of the most innovative companies when it comes to alloying and new ways of construction. The flute is looked upon as a piece of art, and Altus is relying on the European tradition of flute craftsmanship (Lot and Boehm).
Unique benefits
Supplied with S cut headjoint for flexibility, ease of play and rich tone
Handmade .925 Brittania silver headjoint gives a full, strong and rich tonal range
.925 Silver body and footjoint
Silver plated keywork mechanism
Special soldered C# tone hole riser
C Foot (Also available with B foot and open holes, 1007RBE)
Split E mechanism
Offset G
Available with open (1007RE) or closed holes (1007E)
Supplied with
The Altus 1007 is supplied in a leatherette hard case with cleaning accessories, a wooden cleaning rod, gauze cloth and polishing cloth.
Specification
Model: 1007E, 1007RE
Key: C
Headjoint: Solid Silver
Lip Plate: Solid Silver
Body: Solid Silver
Foot Joint: C
Tone Holes: Extruded
Keywork: Closed Hole (1007E), Open Hole (1007RE)
Offset G: Yes
E Mechanism: Split E
Arms: Frech (Pointed)