Yamaha YFL-212: What has changed?


The Yamaha YFL-211 was the longstanding benchmark of student flutes for many years so how does their more recent revision - the YFL-212 - compare with this?​

The Yamaha 212 has several features inspired by professional model flutes that can give the student the confidence to take their playing even further.

French Pointed Key Arms:
As opposed to the Y-arms on the Yamaha 211, the 212 offers a sleek French pointed design. These pointed arms offer more stability to the flute mechanism and encourage a more even pad wear by pressing the key down centrally.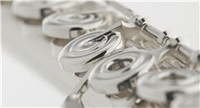 More Ergonomic Key-work:
When playing a flute comfort is of the upmost importance in making sure a good technique is learned, especially when the player has smaller hands. On the YFL-212 all the key shapes and placement have been designed to provide the most natural hand position possible enabling a more natural articulation. The keys are hand-assembled and adjusted for perfect balance and touch.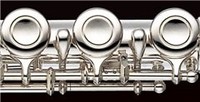 CY Headjoint:
The headjoint is the engine of the flute and can make the difference between getting a responsive and clean sound or a stuffy sound that is really resistant to play. This headjoint has a double flare taper and unique undercut embouchure hole that is designed for ease of response and to produce a good tone.


Adjustment Screws:
Yamaha's unique screw resistance inserts allow smooth adjustments while preventing gradual loosening of the screws. For easier access, the screw positioning has been changed.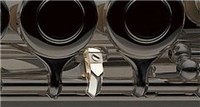 Key Posts:
Key posts have been thickened and redesigned for improved durability and strength to maintain accurate rod alignment.
Alignment Marks:
Headjoint and footjoint alignment marks facilitate proper fitting by young players to ensure the flute is always in the same position.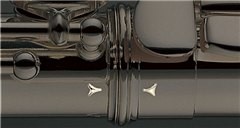 The Yamaha 211 was always one of our best-selling student flutes and it was hard to believe it could be made even better but the YFL-212 has done exactly that. They have given students the best possible start to their musical journeys by considering every detail and giving players access to professional quality features.
Check it out on our website here
---