Why is so much of a Selmer saxophone still made by hand?

In the town of Mantes-la-ville, around one hour west of Paris, is one of the oldest factories of its kind, where Selmer saxophones are made.

After graduating from the Paris Conservatoire in 1885, Henri Selmer founded his company in 1885; making reeds, mouthpieces and clarinets. Frustrated with his clarinet and wanting to better it, he made a prototype and then kept on improving it. In 1922 he applied all he'd learned to saxophones.
Selmer's current president is now Henri's great Grandson, Jerome Selmer, who while looks to new innovations, is very keen to preserve the company's century old traditional methods.
He said: "When's it's too much made by machine, they have the same sound. So if you want to insert your personality inside when you blow it it's impossible because it's too limited."
A remarkable 80% of production is still done the same way it's always been done - by hand. Even though it takes longer, the company still manages to produce 10,000 saxes a year. From start to finish each saxophone takes 30 hours to make. The bell, body and neck of the saxophones are individually cut from sheets of brass and hammered into shape, while holes are bored into the body, and keys are made using precision machines. The lacquering and custom engravings are still done by hand.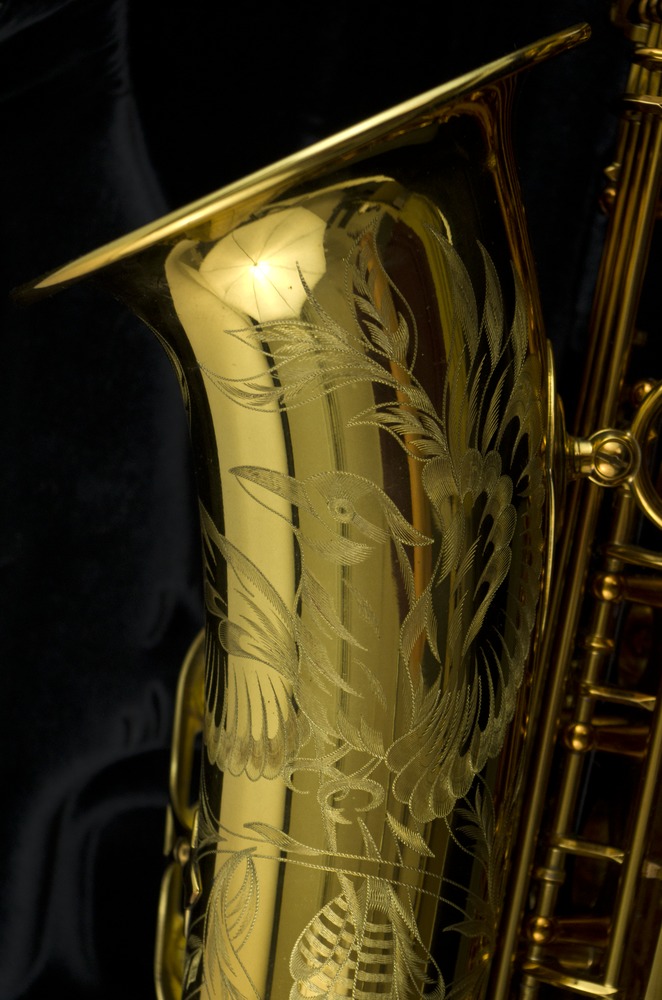 PHOTO: Engraving on the Selmer limited edition Kookaburra saxophone
Sales for Selmer hit $41 million in 2018, up $2 million from the year before.
Jerome concludes: "After four generations we are still alive. Our business is doing quite well and we're still going. You have to create, to develop innovations, stay in touch with musicians and try to catch information from everywhere and just work on that and mix together to make the best instruments."

View the range of Selmer Saxophones we stock by clicking here
---
This post was transcribed from a video from Business Insider. Click here to watch the video