Vandoren Clarinet Mouthpieces - Which one's right for you?
When looking at Vandoren mouthpieces it can be difficult to recognise the differences between them and what the symbols mean...
This is a short list of the main symbols and what they represent so you know exactly what you're testing. Saying that, nothing beats actually playing the mouthpieces for yourself and choosing you're favourite.
M30, B45, 5RV…
Most of the mouthpiece models are recognised by a 3 figure code consisting of a letter and two numbers (e.g. B40) or a number and two letters (e.g. 5RV). This excludes the 11.6 model. These codes represent the tip openings and facing combinations of the mouthpieces. These codes appearing stand-alone represent a traditional beak mouthpiece. The letters in some cases stand for the name of the developers for example Robert Van Doren (5RV) and Bernard Van Doren (B45).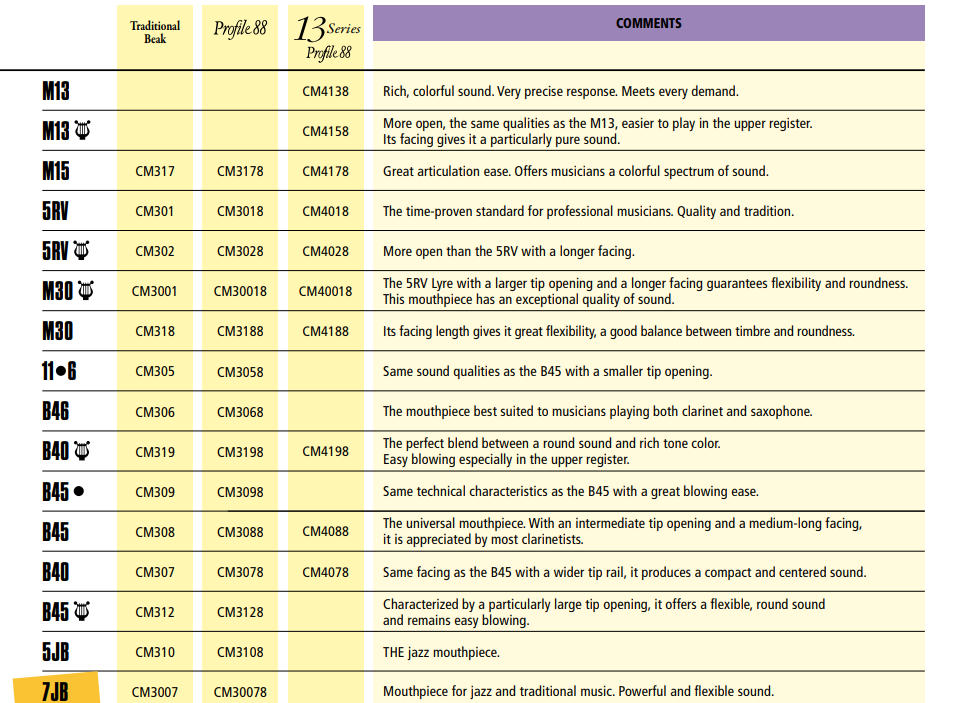 Vandoren's mouthpiece characteristics list in order of tip opening.
Profile 88 & 13 Series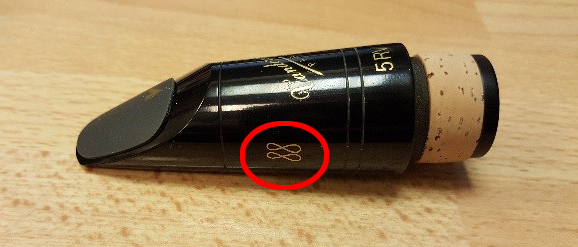 Note: The M13 models are only available as a 13 series and all Series 13 mouthpieces come with the 88 profile.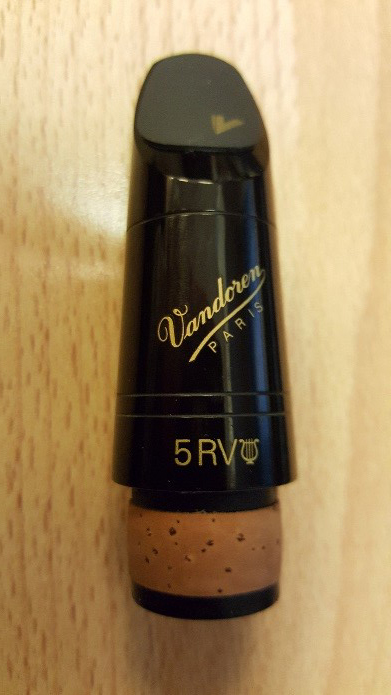 Lyre
Mouthpieces with the lyre symbol tend to have a longer facing and wider tip opening but there are some exceptions to this which are the M30 and B40 Lyres. Generally this creates an easy free-blowing mouthpiece that shares the same characteristics as their traditional counterparts.

---

We keep a large selection of Vandoren clarinet mouthpieces in our store and it is worthwhile coming to test them all out as they can make a massive difference to your playing.
If you are not local we can even send a selection out to you to try for a week on approval for £8.99 special delivery and a small approval fee. Give us a call on 01823 282386 (option 1) to start the testing process.