Valve Oil - Which one should I use?
The list of different valve oils just keeps on getting bigger and bigger.
I receive lots of questions asking which one should be bought, and the answer is not an easy one.
To be very honest, valve oil is down to personal preference at the end of the day, but certain oils have different qualities that would make them better for certain instruments.
Here's a few below to have a look through and might give you a better understanding of which is right for you.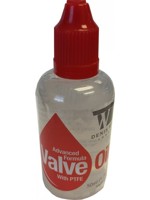 Fast, long-lasting oil with a very silky feel
Microscopic particles of PTFE carry on lubricating long after other valve oils have evaporated
PTFE – the second-most slippery substance on earth
Formulation includes a special anti-evaporation agent
Works in virtually any temperature condition – very suitable for any Marching Band
Especially useful for tuba and euphonium players, and for trombonists using Thayer and other large valves, as there is no need for constant re-application due to evaporation
La Tromba Valve Oil
3 different oils on offer
T1 Valve Oil with silicone. Suitable for Piston and Rotary valves. This is a hugely popular oil.
T2 Valve Oil. This is a high performance oil, a perfect all-rounder. Specially developed for Monel and Stainless Steel valves.
T3 Valve Oil. This is La Tromba's thinnest oil. Ultra thin with the highest viscocity.
Ultra Pure Professional Valve Oil
Synthetic and Odourless
Long Lasting
Leaves no stains or build ups.
The Professional valve oil is the standard weight and is perfect for most instruments.
This style bottle has a child-resistant (push and turn) cap as required in the US and Europe.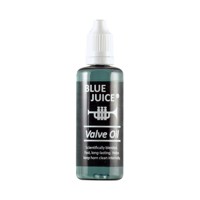 Blue Juice Valve Oil is a light, fast, refined petroleum product.
Especially effective on close-tolerance musical instrument valves
What distinguishes Blue Juice valve oil-aside from its distinctive blue colouring-is that it delivers an anti-corrosion agent for extra protection.
Supplied in a clear 2 oz. bottle with new child proof cap and additional safety information label to meet EU requirements.
You can find our full range of valve oils on offer here - https://www.johnpacker.co.uk/shop/accessories/cleaning-maintenance
If you have any questions or queries about purchasing valve oil, and you are wondering which one is right for your instrument, please don't hesitate to get in touch with Tom ([email protected]) and he will be more than happy to answer any questions.