Things I learned from Rob Burton
It was great to have the opportunity to chat with Rob Burton in our live webinar earlier this month. A rising star in the world of classical saxophone, and just 20 years old, Rob's already had a phenomenal start to his career; winning multiple competitions and most notably making it to the grand final of the 2018 BBC Young Musician of the Year competition.
In our live interview sponsored by Yamaha, Rob answered many questions about improving saxophone technique, his musical journey, and his beloved saxophones. Here are some of my highlights...
His first instrument was a recorder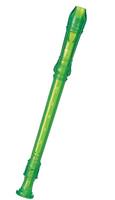 Rob's first instrument was recorder when he was 5... and he started, not knowing what one was. He just didn't want to miss out on the club in which his friends were attending.
Recorder is a very common first instrument; the ukulele has become quite popular in recent years, but the recorder is more traditional, and much easier for teachers; there's less faff with tuning, you just have to cover the holes and blow!
While a respected instrument in its own right, the recorder is a good introduction to any wind instrument; teaching you about articulation, breath control and fingering. Our cheapest recorder is currently £6.50, so you really can get into music with limited expense.
He grew up on a farm to non-musical parents
While Rob's parents have a love of music, they are not musicians. They have encouraged Rob all the way with a huge amount of enthusiasm.
Speaking to Rob you felt he was a very genuine person that has a national passion for music, regardless of the instrument, or even if he's the one that's playing it!
Rob is motivated to improve his own ability, but isn't competitive - this mindset helps him - especially in competitive scenarios!
His mouthpiece set-up
Rob uses a Vandoren set up, from Vandoren reeds he uses an AL3 Vandoren Mouthpiece and a Vandoren Masters Optimum Ligature.
The Vandoren Optimum AL3 Ebonite mouthpiece is a popular choice for classical playing. It gives a centred sound - just what Rob is looking for. "It's a perfect sound, so warm and rounded, very vocal, not too direct or pointed."
Interestingly, Rob upgraded his mouthpiece after the Young Musician competition after discovering his previous mouthpiece had 'died' and was no-longer resonating...
He plays gold plated saxophones!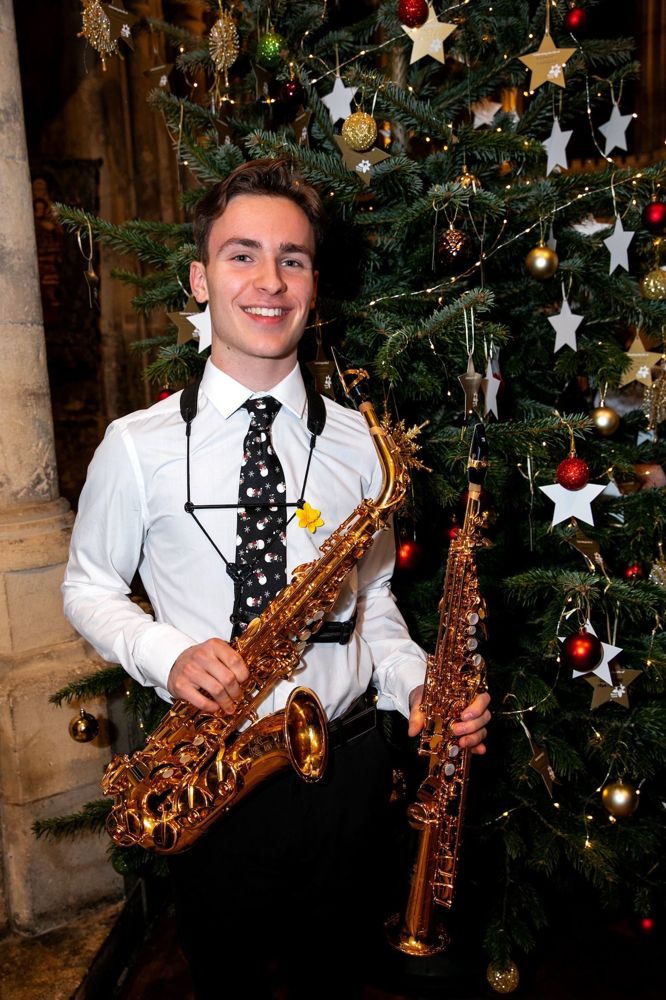 Rob has played on Yamaha Saxophones all his life. His first was a Yamaha YAS-275 alto, (the current equivalent is the YAS-280) and his latest an incredibly rare goldplated Yamaha YAS-875EX alto and YSS-875EX soprano.
We've written a piece before about saxophone finishes. Read it here
Rob almost missed the Young Musician by over-sleeping!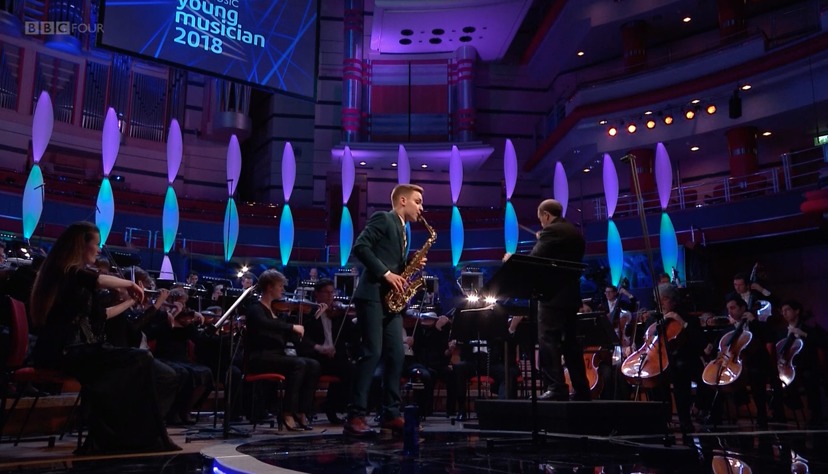 Overmedicating while suffering with flu almost made Rob miss the first round of the 2018 Young Musician competition. Thankfully he made it, and got all the way through to the grand final. He now concerts with a fellow Young Musician grand finalist, the pianist and composer Yuanfan Yang.
Has been supported by two charities through his learning
Rob received funding and performing opportunities from Awards for Young Musicians & Future Talent.
These two fantastic charities have provide all manner of support for young musicians. Rob was helped with funding for lessons, and also some amazing performing opportunities at Windsor Castle and Buckingham Palace.
Find out more from the links above.
If you want to improve, play scales!
Rob loves scales! They are the fundamentals, he says. If you improve them it will elevate your ability in all manner of things: circular breathing, tonguing, tone, finger, agility, scale patterns, intervals.
"Find what you want in them. " is the advice from Rob. Everything works so much better if you practice them; it will fix all manner of issues you encounter in pieces,
Alice wrote a great blog about scales which you can read here
He is a phenomenal artist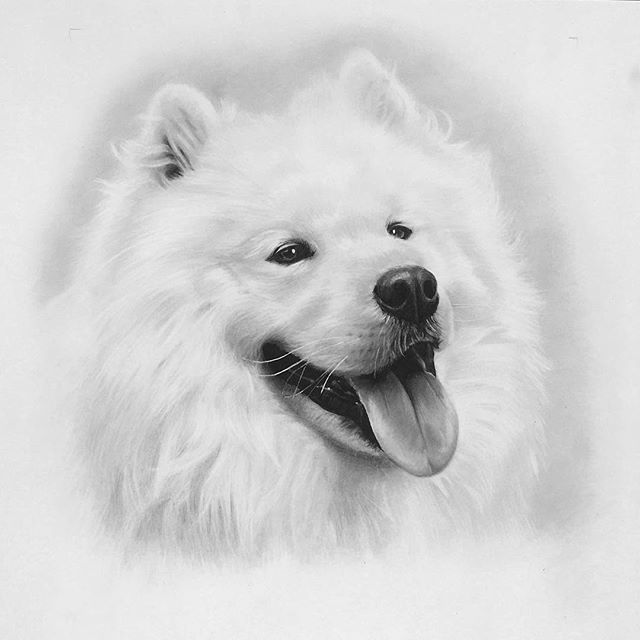 Rob is an incredible artist, and hopes that he may be able to maintain a career in both art and music. He even takes portrait commissions. You can see more of his portraits here.
It was great chatting to Rob, and I will follow his career with interest. He is a wonderful musician that I would love to see perform live at his dream venue of Wigmore Hall. I also hope that we will get to welcome him one day at John Packer.
Want to watch the interview? See the edited version on YouTube now!