The most 'on trend' mouthpiece
D'Addario unveiled their Reserve Evolution mouthpiece earlier this year and now there's a gorgeous marble limited edition.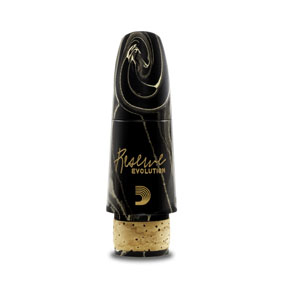 Designed for the modern clarinettist, the Reserve Evolution Mouthpieces promise a warm and refined tone featuring quick response and ease of articulation.

After many years on his previous mouthpiece, our retail manager Andy has changed to this mouthpiece.
He said: "Having recently upgraded my Bb Clarinet, I found my old faithful mouthpiece no longer suited the new clarinet. Having tried a range of mouthpieces to replace my old one, I found the new D'Addario Reserve Evolution EV10 opened up the sound, giving me much better tone, clarity and projection without losing any of the focus I was looking for."

The marble edition is utterly unique and gives an added presence to an already impressive mouthpiece.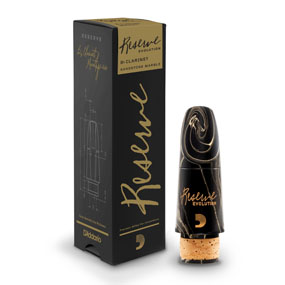 Specification:
Medium-long facing provides a greater tonal flexibility.
Precision milling delivery unparalleled consistency, upholding the strictest design features and tolerances.
Revolutionary ramp and bore tape geometry for full,er more centred tone.
Altered baffle for added projection and articulation nuance
Designed and made in the USA
Offered in two different pitch systems--440Hz, and 442Hz.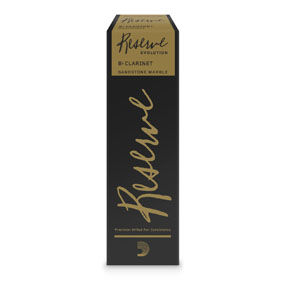 Click here to view the Reserve Evolution Mouthpieces
---
Need advice about mouthpieces, or would like to trial this or others? Call us on 01823 282386, or email: [email protected]