The importance of playing together
Once you've mastered the basics of playing your instrument you should be looking for an opportunity to play with others. This is your chance to exercise more musical skills; like sight-reading, listening, improving your tone and ultimately having fun with like-minded individuals.

If you're lucky, your school will provide opportunities for ensemble playing in school bands and orchestras. Young musicians with some grades under their belt can consider auditioning for county groups (contact your local music service to find out what's on offer) and even more advanced musicians can audition for nationwide organisations such as the National Children's Orchestra or National Youth Orchestra.

The National Children's Orchestra (who's headquarters is incidentally just up the road in Weston-super-Mare), is now taking applications for NCO2020. Young musicians need to be aged between 7-13, who are citizens, residents, of, or studying in the British Isles, and have a passion for playing an orchestral instrument. They've put together a great video showcasing what the NCO gives to members.


The deadline for applications is Monday 16 September 2019. So take this as your cue to carry on practising over the summer holidays for a flawless audition at the start of term! Auditions will take place at venues in Birmingham, Bristol, Cardiff, Edinburgh, London, Manchester, Reading Taunton and more... you can even applying for a live or video audition! Visit the NCO website below for more details - and best of luck!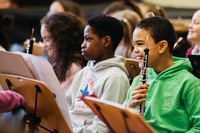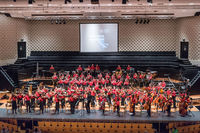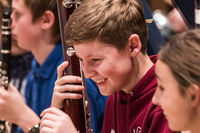 And please remember, even if you're not at the standard to join these groups yet, or aren't a child you should go and be inspired; at any age you can learn so much from observation. It's also great to support charitable organisations like this and show appreciation for the next generation of musicians who dedicate their time to learning this wonderful art.
---
Visit the National Children's Orchestra website for more details.