Teaching from home
Circumstances have dictated a huge change in working practices for everyone; instrumental teachers are especially feeling the effect. If you can't teach - there's no livelihood. Thankfully there are an increasing number of ways you can still reach out to pupils. With many children now out of school, music lessons could bring a new focus to the day.

It can seem overwhelming at first. To accommodate every pupil's preference you can end up downloading and testing lots of different solutions to a simple problem. Researching the options is the first step; personal recommendation goes a long way. My fellow teachers have used a variety of different platforms and in all honesty it's hard to say which is best. A lot comes down to the quality of signal and WiFi speed.
I'm not a technophobe; at home where I teach piano I use two Yamaha pianos, one is an acoustic U3, and the other a top of the range Yamaha hybrid, the NU1X. I like features, but I also want simplicity and authenticity.



Those that are more tech minded will perhaps get their heads round it more quickly and be able to make their lessons more slick, but the reality is both parties will have to put some effort in to get up and running. For that reason, trying to keep things as simple as possible should help keep the lesson effective and focussed.
Phone Call
This is as basic as it gets. Dial the number and put both phones on speaker. The obvious limitation to this is that you can't be visually checking the technique, but it does focus the mind on the quality of the tone and rhythm, which arguably you don't notice quite so much when your eyes are distracted. The common battle with video calls is latency (time interval between the action and the sound), so in this respect ignorance could be bliss! Of course if there is a practical issue with playing, the teacher will most likely hear... I could play the call through my piano's bluetooth speakers to improve the sound quality, though this could be trial and error in case of a sound delay. Apparently playing the sound through headphones can be better.. I might have to see what Yamaha can supply to keep on brand!

Whatsapp
This app comes at a minimal cost and allows for 1:1 video calling from one phone to another. You can use whatsapp on a pc too, which can be helpful if you want to watch videos on a larger screen in preparation for a lesson, or if you're sending a detailed video outside of the lesson. Visit: https://web.whatsapp.com/

Scan the QR code on the site with your mobile via Whatsapp (visit settings, then WhatsApp Web) to see all your messages.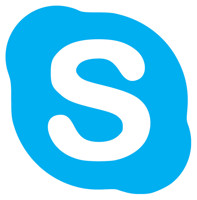 Skype
Skype has become the hoover of the vacuum world. Many say Skype, while not using that platform at all. Skype was the first big widely used video calling service, and is still very popular. If you pay you can have some additional call features, but the free service should be more than enough. I've always found it uses quite a lot of memory, so that can be a put-off if you have limited space on devices. On the free service you can do video calls of groups of up to 50 people. You can also record calls - which can be valuable for all parties, re-watching the lesson.
As an aside it is important to consider Child Safeguarding. In the absence of recording the lesson, ensure a parent is there.

Facebook Messenger Video Call
The majority of people are on Facebook so it's relatively easy to make video calls via the messenger service of Facebook. You don't have to have a Facebook account, but you do need to have a messenger account, which is a standalone service from Facebook. You will need to make sure everyone's got all the relevant apps up and running. You can also use a desktop/tablet to make and receive calls.
The privacy aspect of Facebook is a bit vague, so it can be a turn-off.
If you make a private group in Facebook you could stream live to a group - this is a way to present a group lesson perhaps, or even host a concert from your teaching studio.


Zoom
Zoom is a very popular platform for teaching. It is available for desktop and mobile. You can even create virtual backgrounds and touch up your appearance! An arguably more pressing feature is the ability to have an interactive group lesson; you can include up to 100 people in a session, who can collaborate freely. so if you want to hold a masterclass or group concert there's lots of possibilities. As the teacher you have to set up an account (which is free), but once you have created a meeting, you can invite people to join via sharing a URL link. This link can be sent via an email or a text/social media message.
It's simple and easy to send text, images, documents or audio files to members in a session.

Google Hangouts
Google Hangouts allows conferencing for up to 15 people. If you use Google products it's easier perhaps, but is available if you download the app. I found it had a great latency and is designed to be very easy to use. It's quite a popular platform for businesses. Many users are now moving on from Hangouts to the latest Google offering...

Google Duo
So another google platform but very much designed for the video call rather than the group aspect, though it does offer group calls up to 8 people, which for my group lessons will be more than enough. This simple application offers a clear picture and was quite straightforward to use. It has a low light model to improve the video call visibility. You can even use the duo to call on Google Next speakers... if you have them! If you're logged into your google account you can make and receive video calls from any device.
Both Google Duo and Hangouts work well even on low speed broadband connections and low bandwidth connection which will affect the success of the exercise!
---
So, tonight I'll be trialling my first lesson, probably with Duo as so far I've found the sound and picture quality the best. Obviously I'm expecting a little trial and error with the parent to make sure we both can be seen and heard okay. With my personal setup I will be exploring using the Yamaha hybrid piano's bluetooth so I can hear the lesson through those speakers.
I'm acknowledging that the first week will be the most challenging as I get all parents on board, but then we can discover new positives from the change in our learning and teaching practices. Seeing and hearing their home instruments and getting a feel for the practice environment will be illuminating, and will allow me as a teacher to tailor my approach further.
What I will be reminding myself through all the frustration and experimentation, is that this won't be forever, but it may up new opportunities and ultimately keeps a passion for music alive.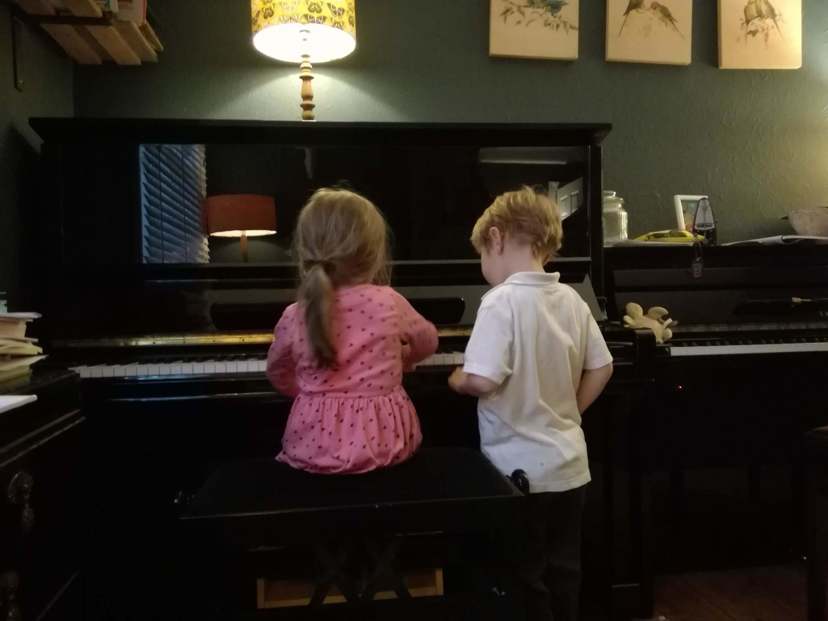 PHOTO: The next generation of Yamaha musicians!
Check out Yamaha's Start Small Dream Big campaign here
This blog is support by Yamaha Music Europe GmbH