Rico or Rico Royal?
Just what is the difference between the orange and blue boxes?
Widely acknowledged as a beginners reed, the orange Rico reed has been a staple for many fledgling clarinettists and saxophonists for years. In a recent re-branding exercise D'Addario - the brand behind Rico - has tried to re-educate users who've previously seen the blue box being superior to the orange.
Both reeds are high quality reeds from the same cut. However, one is un-filed while the other is filed. Royals had been seen as a step up from the orange Rico, however, this is not really the case; rather a preference with the musician if they prefer the tone they make from a filed or unfiled reed.
Filed or un-filed - what difference does it make?
This is the logical next question.. the unfiled orange reed is technically an American slab cut from the cane. It has a thin tip and is generally an easy reed to make sound out of - hence why it's so popular as a beginners reed. The easy nature of it also makes it popular for jazz.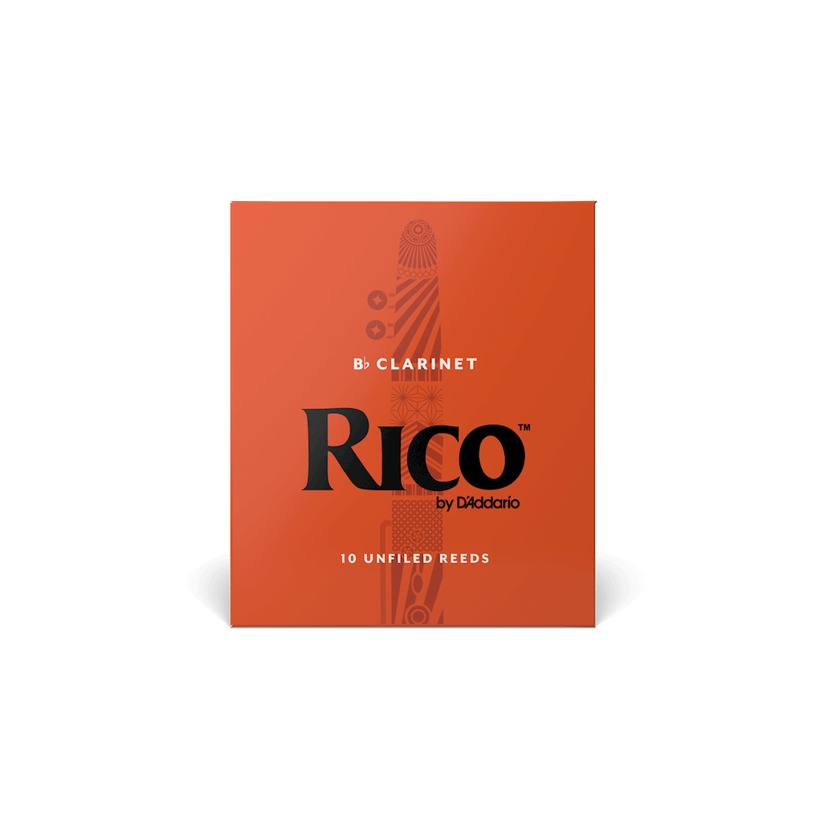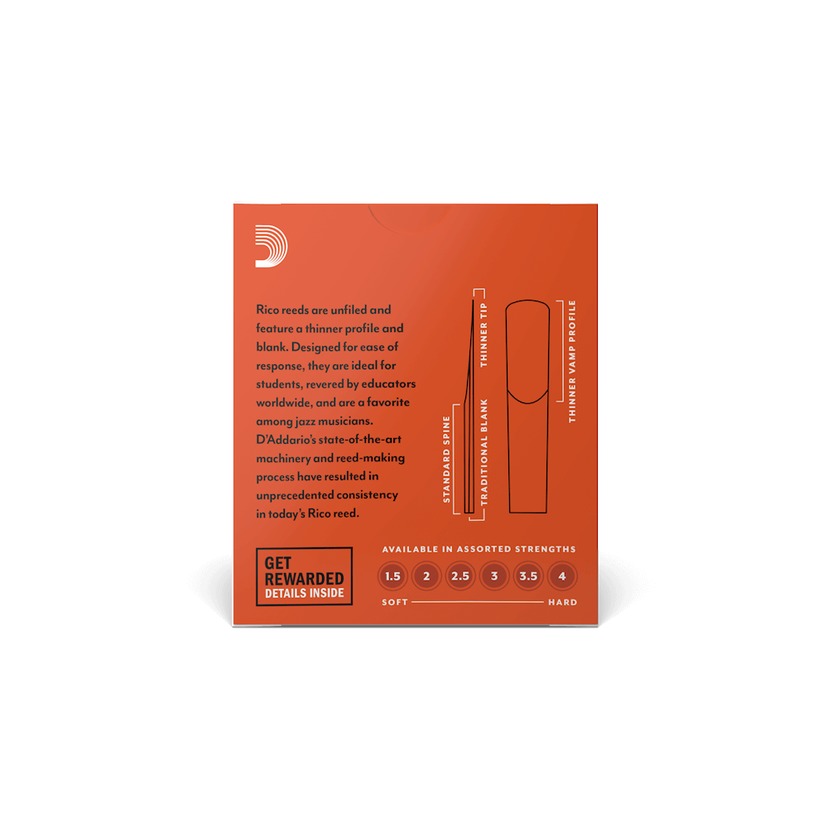 The field blue reed is a French cut. It has more heart in the reed, and gives a smoother full sound. Of course you could look for that sound in jazz, so one reed is not necessarily exclusively for one genre.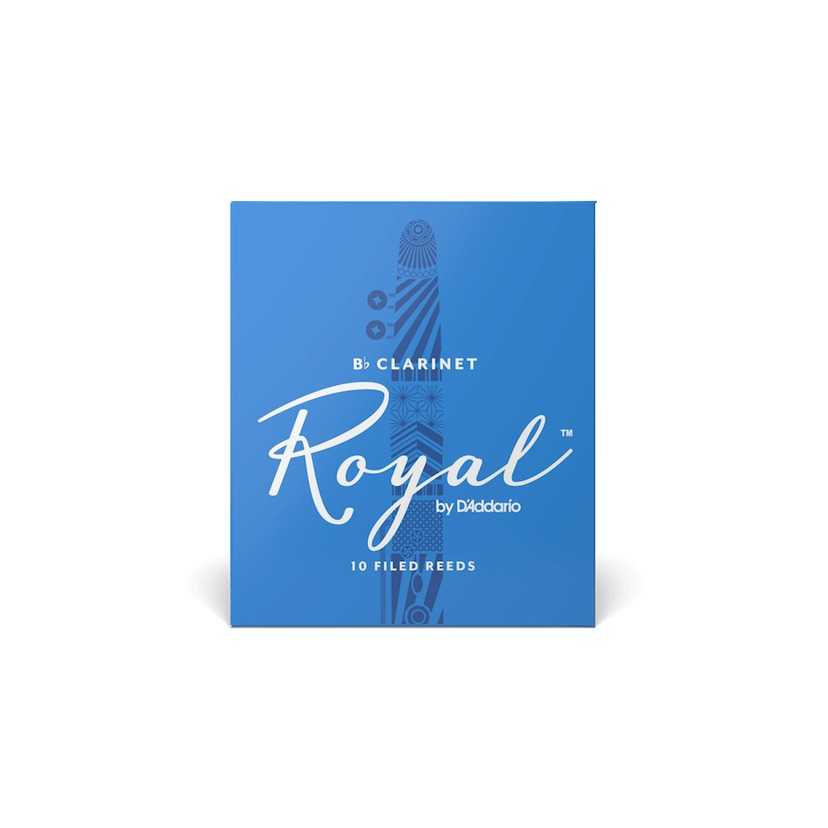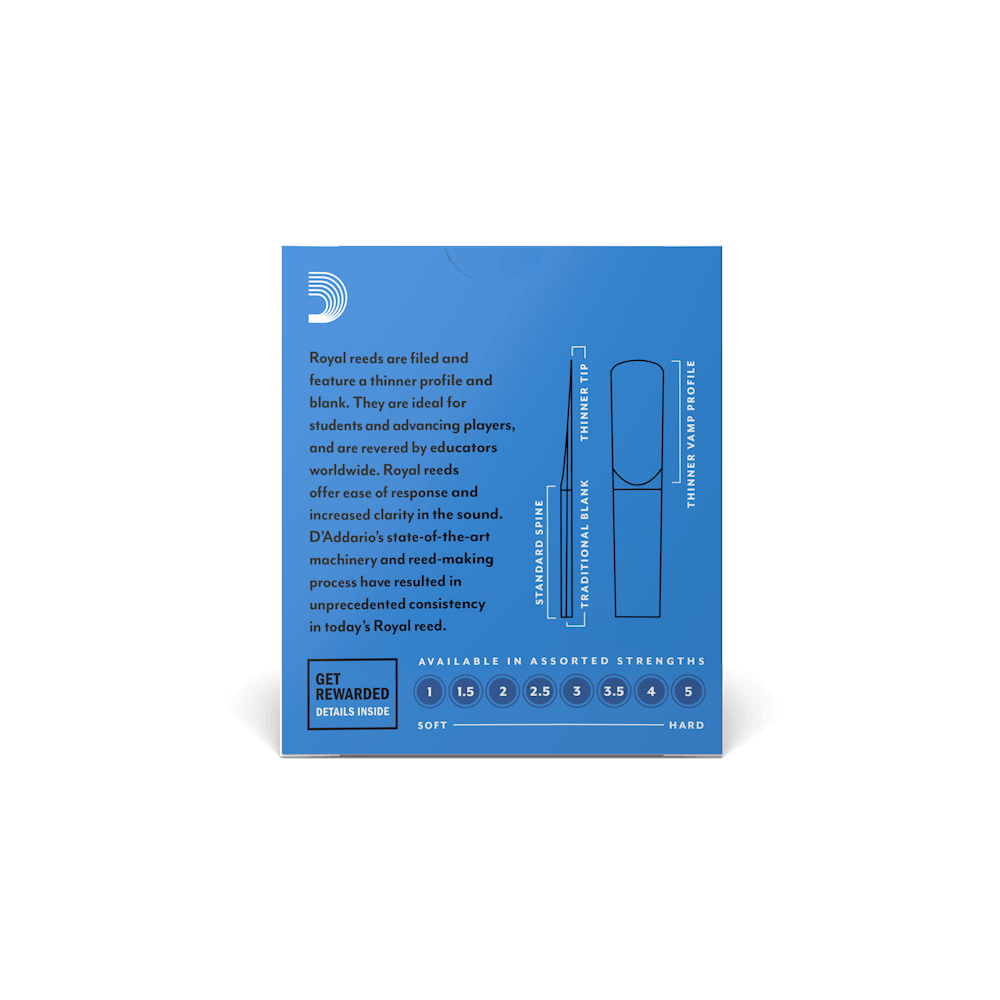 Ultimately it comes down to personal preference, while they're priced the same, why not mix and match? We offer multibuys on reeds. So buy 3 and get 7.5% off or Buy 5 and get 10% off.
Think you can hear the difference? Alice demos both reeds – which is your favourite?
The Rico reeds are available for all harmony clarinets and saxophones. Browse Rico Reeds now