Fix your reeds with ease...
Anyone who relies on a reed to play their woodwind instrument will know the frustration of a stuffy reed...

Too many of these reeds get discarded, when with some often minor adjustments they can become a perfectly good reed.

When you consider the cost of reeds, and how many you might use during your playing lifetime, investing in a nifty bit of kit could save you an awful lot of money - and frustration!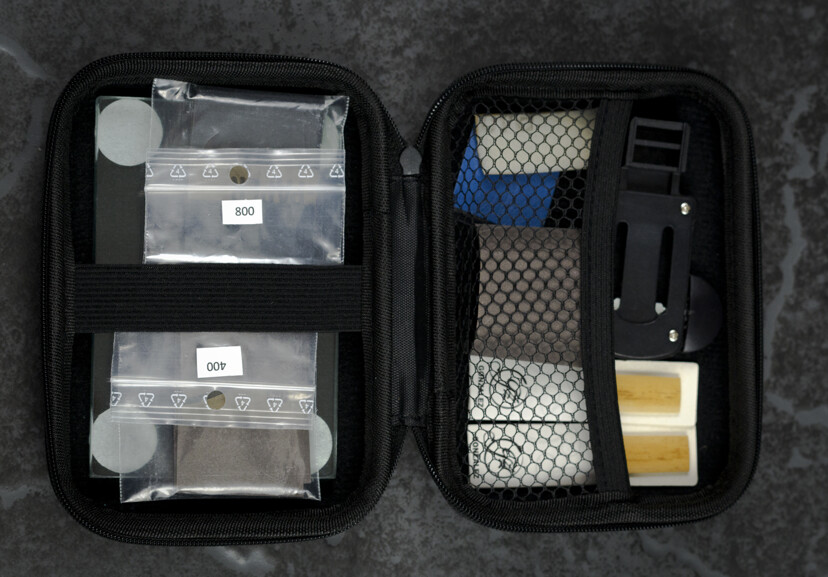 The "Simplest Method Eezee Reed fix" has everything you need to adjust your reeds on the go. Inside a compact case there is the following:
A glass plate to rest the reed on.
Sanding block - pre-loaded with two different grades of abrasive.
10 abrasives – pre-cut and folded to fit the block (one sheet can fix hundreds of reeds!)
Spare reeds to practise on.
A small, V shaped plaque for quick adjustments while the reed is on the mouthpiece.
Sponge abrasive for reed finishing on the mouthpiece.
Reed tip trimmer* to correct reeds that have been over- sanded and become too soft.
Comprehensive simple to follow, picture and text EEZEE instructions.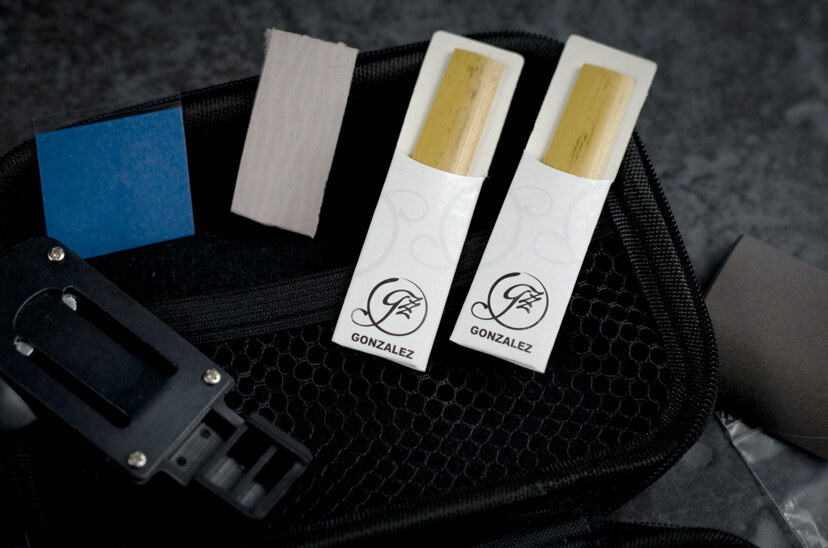 Use the sample reeds to hone your technique!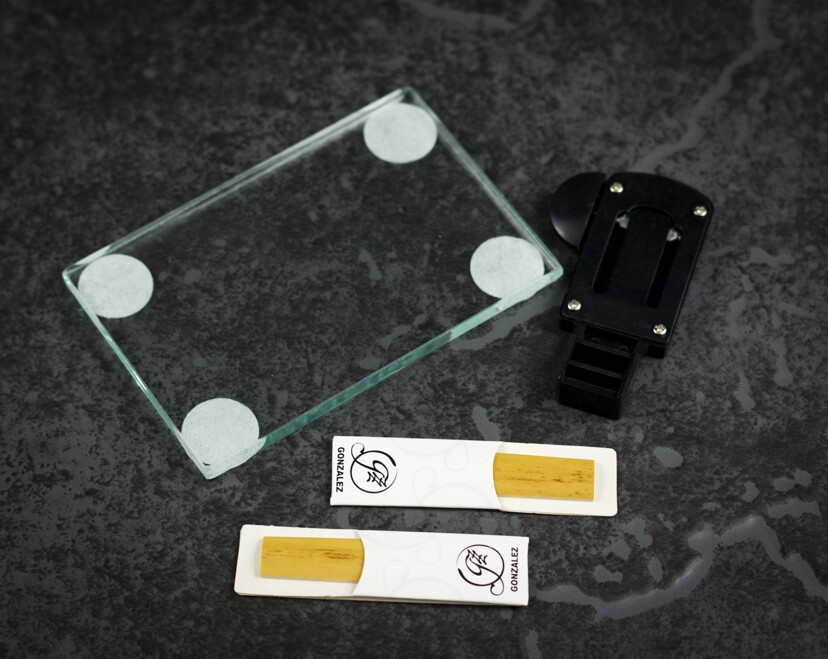 The glass plate gives a solid surface to work on.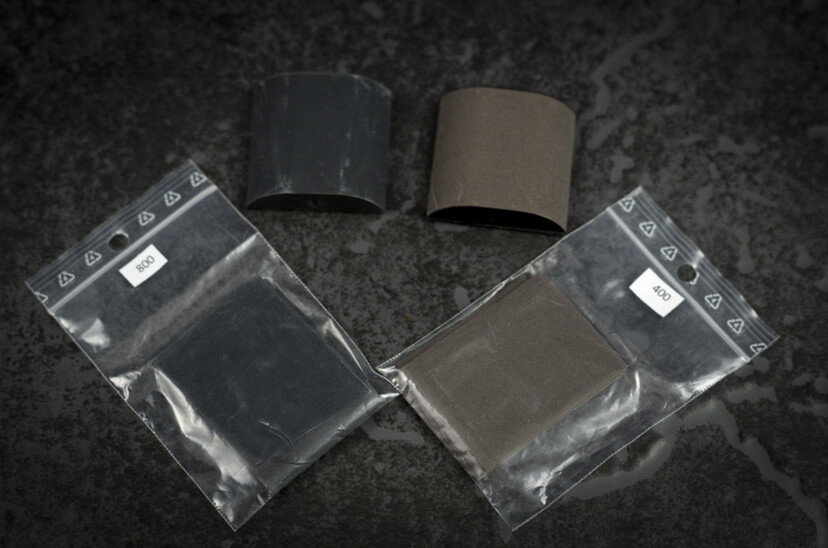 The moulded block holds the two abrasives securely in place by the use of magnets.
We are not the only fans of the kit, a review in the Clarinet and Saxophone Society of Great Britain magazine "Clarinet & Saxophone" by Chuck Currie said:
"This compact gem is stuffed with great stuff……this is one of the finest gifts that British Clarinettist Leslie Craven could have given single – reed newcomers and experienced pros alike…..one can make finer adjustments and it is easy to develop your skills. It fits nicely in your gig bag too"
Like what you see? BUY yours here!