New Mutes are 'Champion'
The latest editions to the Brass mute market are the cheapest, but do they perform as well as their rivals? Brass manager Steve shares his thoughts...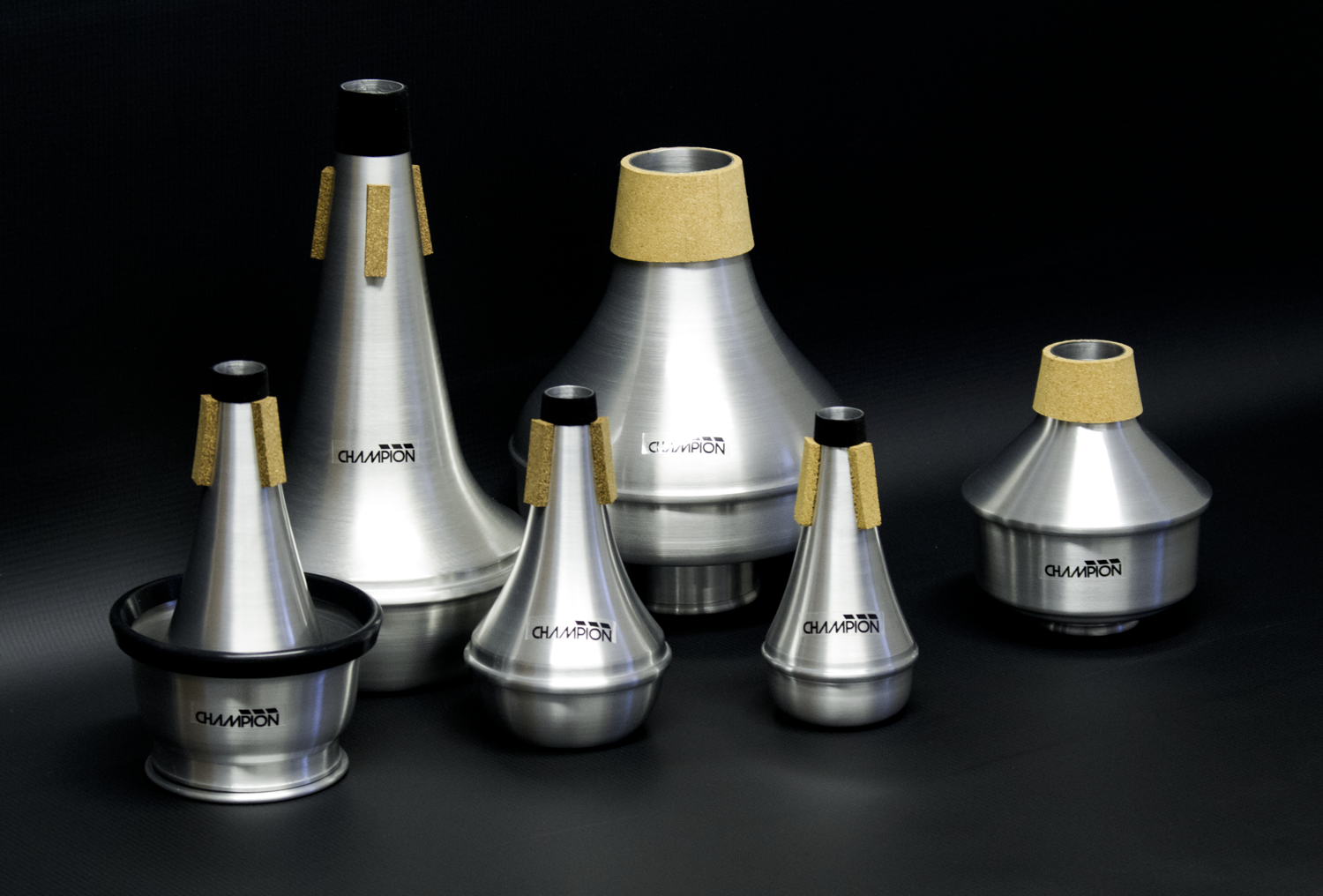 "These new aluminium mutes are finished to a high standard and are priced very competitively against other similar mutes.
"The straight mutes for Piccolo Trumpet, Bb Trumpet / Cornet and Tenor Trombone look and play very well when compared to other brands of mutes with the only difference that we can find is that the cork is slightly shorter which doesn't hinder the fitting of the mute in the bell nor the sound quality.
"The adjustable cup mute for Bb trumpet / cornet again plays very well and is a good match for it's rivals.
"Champion Wah – Wah mutes for Bb Trumpet / Cornet and Tenor Trombone are a little wider than the other brands but sound just as good.
"Overall these new mutes will be a success with our customers and especially for those on a limited budget or for bands wanting to buy multiple mutes. It is a shame that Champion have not produced an adjustable cup for Tenor Trombone but perhaps that is in the planning stage along with a few more mutes?"