Music games on the market
The lock down has now surpassed the average time we would normally spend at home with family at Christmas, which is a classic time to play games.
If you've exhausted your current supply of family entertainment, here's some of the games we sell...
Classic cards - £7
Alfred's Music Playing Cards: Classical Composers are an exciting and innovative resource to help students become familiar with the great composers. These are real playing cards divided into four suits, each representing a different compositional era of music: Renaissance, Baroque, Classical, and Romantic. Each suit contains 13 composer cards with the composer s likeness, nationality, birth and death dates, brief facts about his or her musical life, and important compositions.
---
Musical Happy Families - £7.50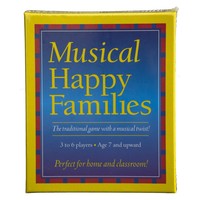 Everyone's favourite Happy Families, but with a musical twist! The aim is to collect as many instrument groups of four as you can to win the musical game! Fun and educational, it's perfect for home or classroom.
Musical Happy Families is just a great way to improve instrument recognition in a fun and excitingly competitive context. Using the game's special quartets, including The Standing Stones (rock band), The Woodentops (woodwind quartet), The Blue Notes (jazz quartet) and The Rupees (Indian band), the music game can improve memory, enhance knowledge of instruments, as well as just being great fun for many ages.
---
Play That Tune - £7.99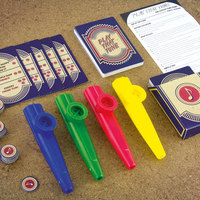 Coming in a quirky box that looks like a cassette, Play That tune is an hilarious musical guessing game that will test a player s knowledge of catchy tunes as well as their ability to play the kazoo. Contains 50 cards with 150 tunes, 4 kazoos, 40 score counters and instructions.
---
Musical Dominoes - £13.99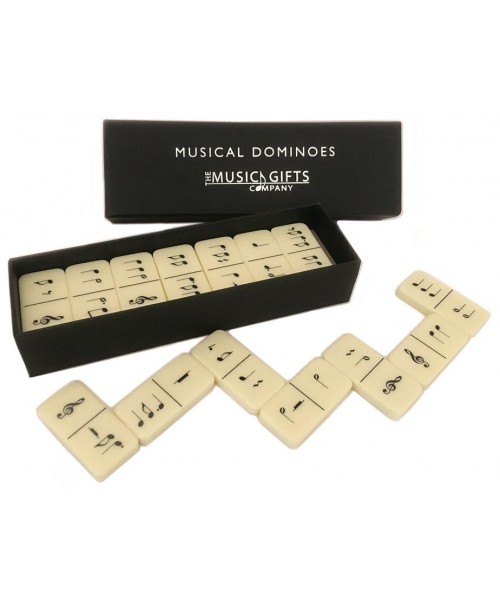 This unique game tests your knowledge of musical notation. The 28-piece tiles are made from resin and come gift boxed. Includes full instructions and details of musical terms.