*** OFFER NOW EXTENDED to include 2 SERIES Yamaha instruments! ***
Free lessons from Yamaha!
Thinking of an upgrade? For a limited period Yamaha are offering a free music lesson with all purchases of Series 2, 4 or 6 model instruments.
From piccolo to tuba, and all wind instruments in between, each purchase entitles the bearer to a free remote instrumental lesson from one of John Packer Ltd's bank of experienced tutors. This offer is for all ages from beginner to advanced, so please don't be shy!

Lessons are 40 mins and will cover how to get the best from your new instrument; touching on new features of the instrument, and how to use them, plus practical advice to improve tone.
All applicable instruments will be sent with a voucher containing a special link to claim the free lesson. Complete a short form and then we'll be in touch to arrange your lesson at a time to suit you.
Who are the teachers?
We are really delighted to have the finest teachers involved in this project, including teachers from the specialist music school Wells Cathedral in Somerset, Denis Wick artists, and some John Packer favourites!
Read all about the tutors below... who will you choose?!
French Horn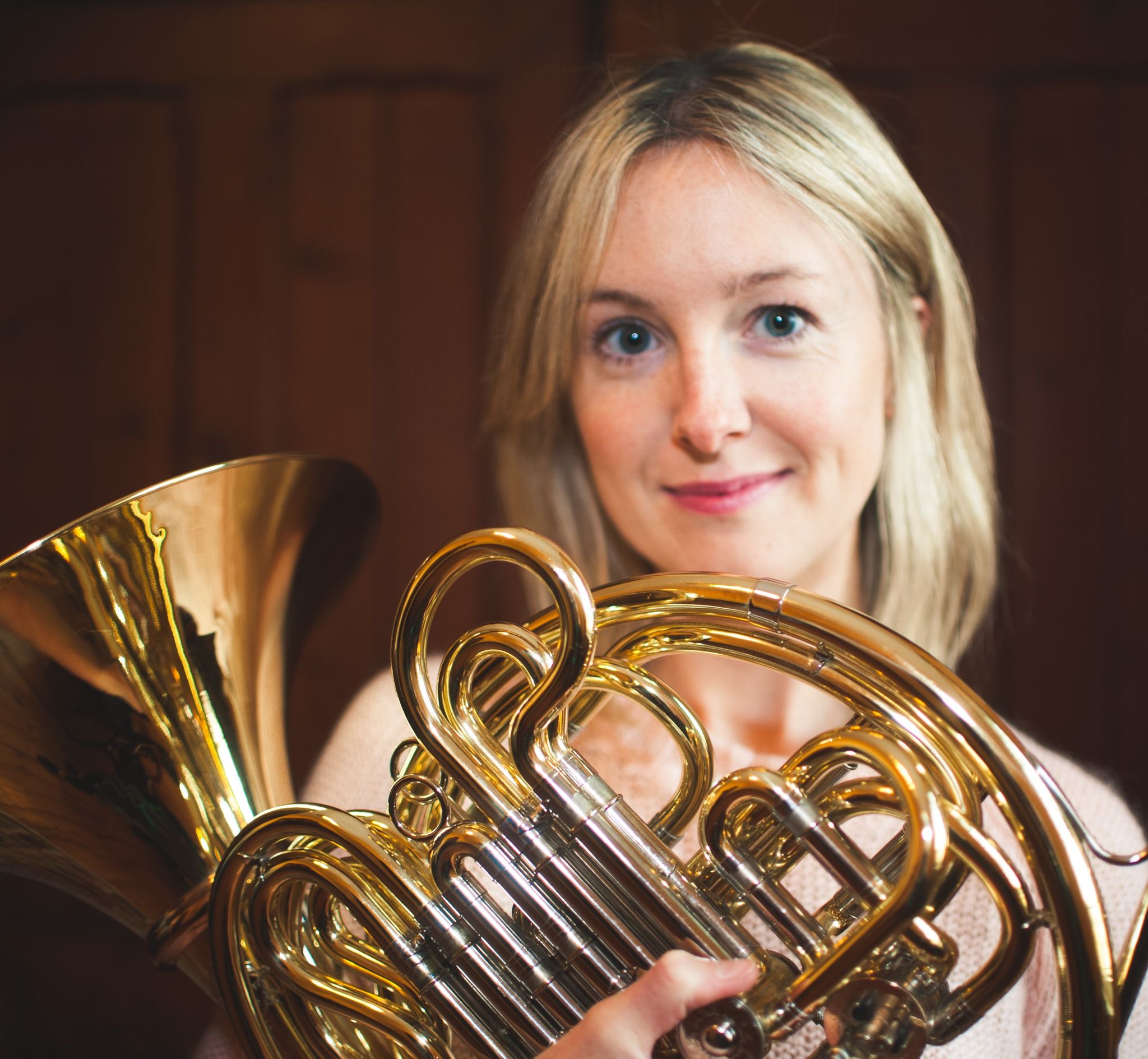 Laetitia Stott
Letty is one of the UK's most exciting and versatile French horn players.
As a professional French horn player, Letty has worked with many of the UK's major orchestras including the BBC Concert Orchestra, Royal Philharmonic Orchestra, Britten Sinfonia, Bournemouth Symphony Orchestra, City of London Sinfonia and English National Ballet. She has worked with opera companies including English National Opera, English Touring Opera, the Royal Opera House Covent Garden and Opera Holland Park.
Letty has played for session recordings for TV and film and has toured with commercial artists globally. She has also worked extensively in theatre with shows including most recently the highly acclaimed productions of Amadeus and Macbeth at the National Theatre (including live broadcast in cinemas worldwide), Julius Caesarwith the Royal Shakespeare Company and Disney's Lion King.
Letty studied at Oxford University where she held a music scholarship for her Undergraduate degree. She also won scholarships to Cambridge University and the Guildhall School of Music and Drama where she held a Junior Fellowship. Letty currently holds teaching posts at Trinity Laban Conservatoire, North London Collegiate School and Highgate School, where she is Head of Brass.
Low brass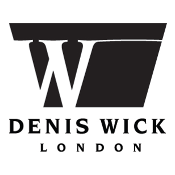 Stephen Wick
Stephen is a tuba player, conductor, arranger and teacher, as well as CEO of Denis Wick products, the famous firm of mouthpiece and mute makers.
As a studio musician Stephen has played for Pink Floyd, Frank Zappa, Led Zeppelin, Paul McCartney, Roger Waters, Björk and many others. He has played with all the great London orchestras and on hundreds of soundtracks for films, TV and advertisements. His film work includes many major movies such as Star Wars, Alien, Batman, Rambo, Gladiator, and some of the James Bond and Pink Panther films.
He was a member of the Oslo Philharmonic, and has since appeared with leading orchestras from Berlin, Hamburg, Paris, Milan, Helsinki and Amsterdam. He has the rare distinction of being one of the only British players to be invited to appear with the Orchestre de Paris under their Musical Director Cristoph Eschenbach.
In the field of jazz he has played in bands lead by Kenny Wheeler, Mike Gibbs, Bobby Lamb/Ray Premru, John Dankworth and Mel Tormé. In addition he has worked for great arrangers such as Marty Paich, Tutti Camarata, Vince Mendoza, Nelson Riddle, Henry Mancini and Lalo Shifrin.
Stephen teaches at The Royal Academy of Music and The Purcell School.
Trumpet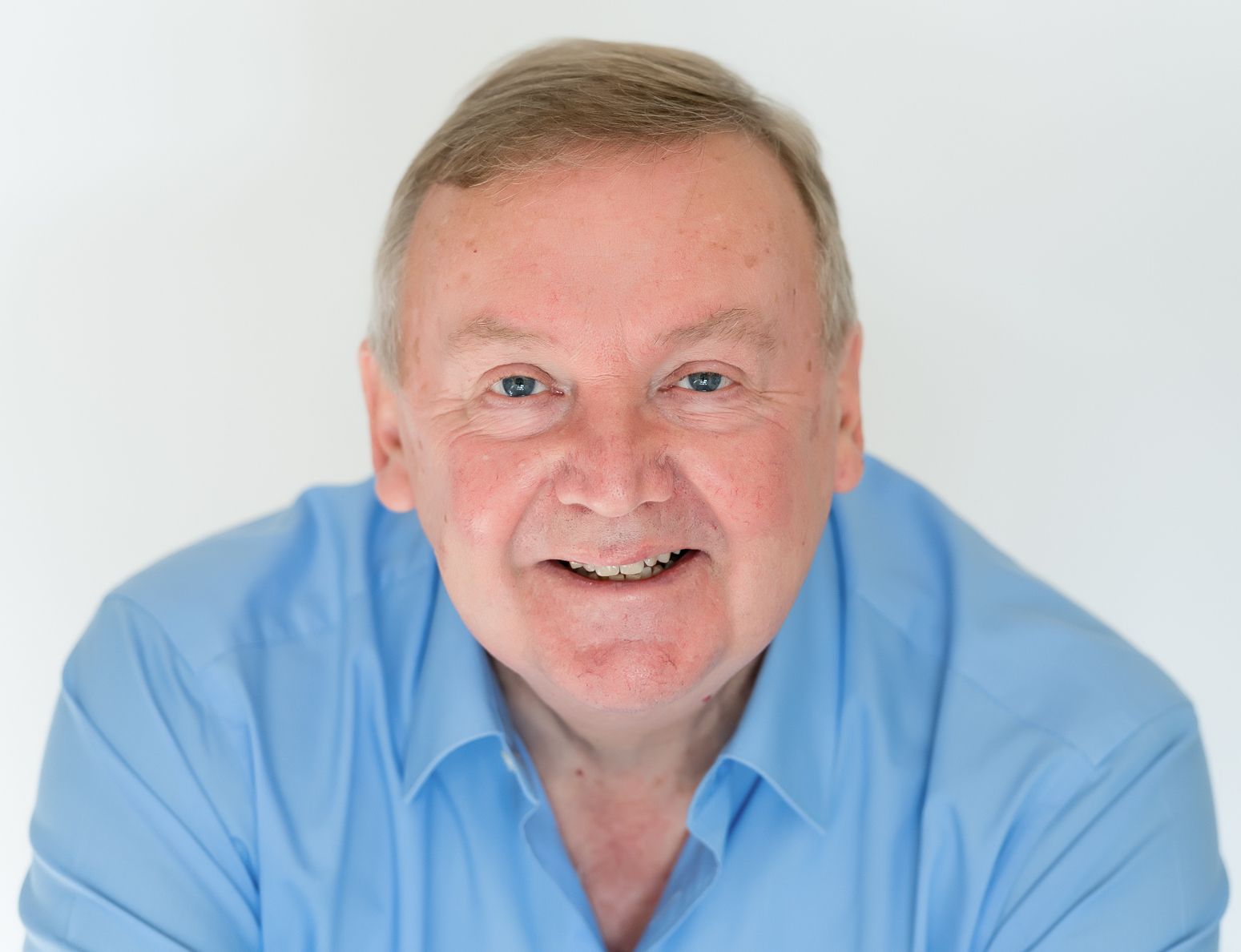 Tim Hawes
Tim has been a professional trumpet player since taking up his first orchestral job at the age of 18. He continues to work as a professional trumpet player and also likes to teach at all levels. Tim has performed in many of the worlds most famous concert halls with a diverse selection of orchestras and ensembles; UK's major symphony, opera and ballet orchestras and many excellent freelance orchestras and chamber groups.

Nicholas Malcolm
Nick is an original, exciting and heart-felt improviser. He has been playing the trumpet since the age of nine and has studied with Chris Batchelor, Gethin Liddington, Steve Waterman, Julian Siegel, Liam Noble, Dave Wickins and Ralph Alessi and has an MMus in jazz performance from Trinity College London. He plays in a wide variety of improvisational settings from straight ahead jazz to free improv. Nick has performed at the 606 Club, The Vortex, Cheltenham, Glastonbury and Oxford Festivals and Ronnie Scotts. He is a member of large improvising ensemble Somedectet, the Gail Brand Quartet and has worked with Mark Hanslip, Alexander Hawkins, LIO, John Law, Karen Street and Nostalgia 77. Current and future projects include:
his own quartet which focuses on original compositions exploring the tension between free improvisation and complex structure
the trio Dome that performs in churches and other large acoustic spaces playing compositions on the boundary of jazz and classical music
a hard-swinging quintet playing Wynton Marsalis's early compositions
various free improvisation projects with Chris Batchelor, Mark Sanders, Javier Carmona and Olie Brice.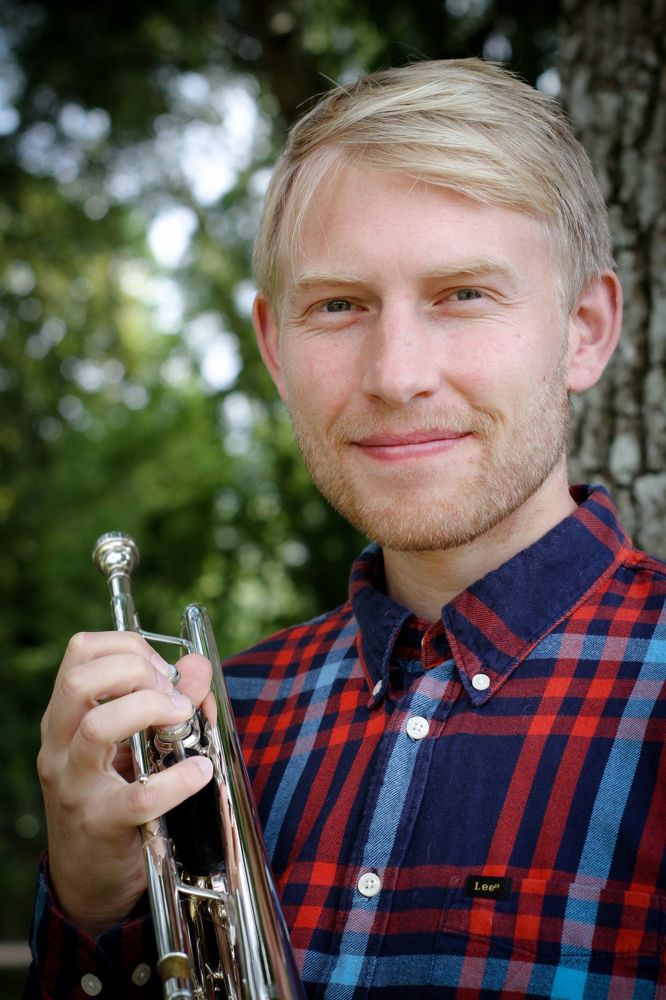 Matthew Palmer

Matt plays a Yamaha Chicago Bb trumpet and is a freelancer based in the north west, playing with the professional orchestras in the area. He studied at the RNCM under John miller and Rhys Owens (RLPO). Matt cites his favourite achievements as winning the International Trumpet Guild Under 18's solo competition as a teenager, but as a professional, performing at the bbc proms numerous times and having recording at Abbey Road Studios. Matt has toured the world with orchestras and pop bands, and is also a tutor for the National Children's Orchestras of Great Britain as well as being on the teaching staff at Junior RNCM.
Despite all that, performing chamber music with his brass quintet Metropolitan Brass is Matt's favourite and most enjoyable thing to do as a trumpet player!
Trombone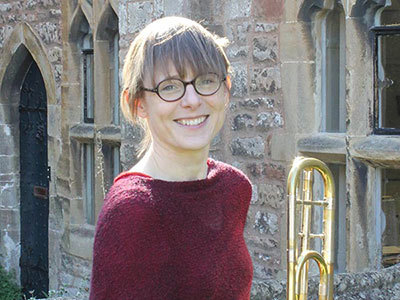 Emily White
Emily White is professor of Sackbut and trombone at The Guildhall School of Music and Drama, sackbut and trombone tutor at The Royal Welsh College of Music and Drama, and trombone teacher at Wells Cathedral School. She enjoys both contemporary and early music, and works in both fields. She is a member of The English Cornett & Sackbut Ensemble (ECSE) whose fourteen discs include two Gramophone Award winning discs, a Diapason D'Or and Classic FM disc of the Month. ECSE regularly appear on BBC Radio 3's live show In Tune, and their BBC Proms debut was 2012. Emily is in the trio Pandoras Box who have taken their improvisatory and cutting-edge approach to the trombone across UK, Europe and to the USA. Emily has played for productions with Shakespeare's Globe Theatre since its opening in 1997, including tours to Chicago, Seoul, London West End and Barbados. Emily has played sackbut for Paul McCartney, appeared on Eastenders playing the trombone and performed sackbut in the Edinburgh International Festival with The Tiger Lilies. Emily plays principal trombone with the Italian ensemble Il Giardino Armonico, and appeared on the disc La Morte della Ragione, winner of Diapason d'Or de l'Année 2019. She is scheduled to tour three programmes of virtuosic 17th Century chamber music with them in 2021.
Emily freelances as principal trombone with groups such as Alte Musik Berlin, B Rock and Les Talens Lyrique. She plays baroque violin, having studied with Rachel Podger and Walter Reiter. She plays trombone and violin with In Echo, appearing on their fêted debut disc Music in a Cold Climate. She plays fiddle in The Brewery Band and Rachel Stott wrote the concerto Scylla and Charibdis for her. Emily studied trombone with Alan Hutt at Wells Cathedral School, then went on to study trombone and violin at The Royal Academy of Music, Guildhall School of Music and Drama and Trinity Laban.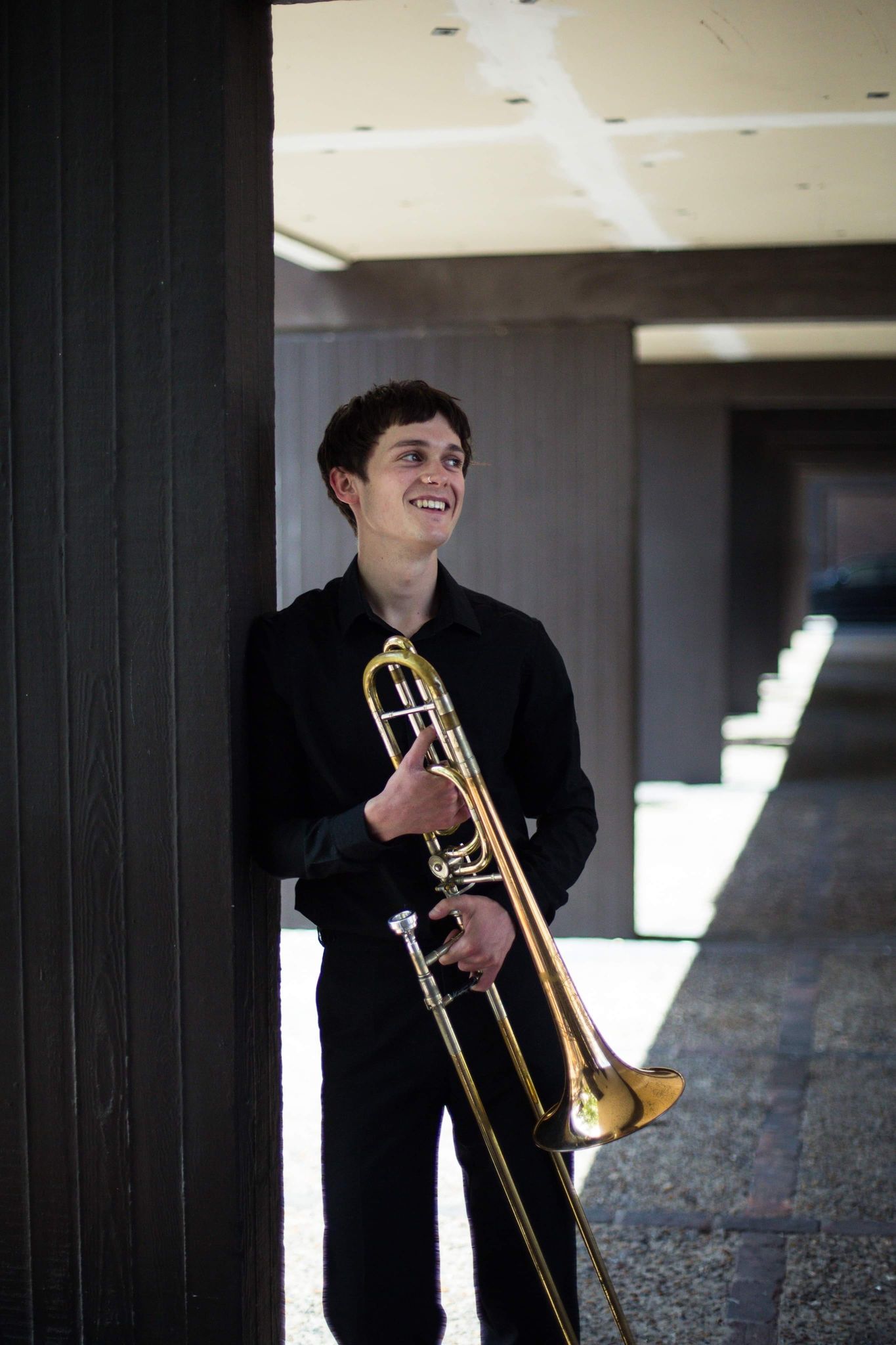 Benny Vernon
Benny Vernon is a professional freelance trombonist based in London. Upon graduating from the Royal Academy of Music he took part in the London Philharmonic Orchestra's 'Future First' scheme, and has since performed as an extra in the orchestra. Other professional engagements include performances with the Royal Philharmonic Orchestra, the Aurora Orchestra, dep work on Fiddler on the Roof in the West End, and touring performances of William Kentridge's 'The Head and the Load' with the New York based Knights Orchestra. He has a passion for new and contemporary repertoire, taking part in the Lucerne Festival Academy 2019, and managing his own experimental music ensemble the 4|12 collective. Aside from this, Benny performs with various pop bands playing gigs/festivals around the country including Glastonbury Festival.
Benny is also a busy chamber musician, primarily as a member of the award winning trombone quartet Slide Action (winners of the International Trombone Association competition 2019 and the the Royal Overseas League competition 2020).
Jamie Tweed
Jamie studied at the Royal Academy of Music under Mark Templeton, Matt Gee, Ian Bousfield, and Dudley Bright. He is currently freelancing and teaching in London, and has played with the likes of Royal Philharmonic Orchestra, Royal Philharmonic Concert Orchestra, the London Philharmonic Orchestra, and South Bank Sinfonia. In 2018 he was the principal trombone of the Britten Pears Orchestra. He has also performed with the National Youth Jazz Orchestra and Ed Leaker's Swing Machine.
Jamie is a founding member of the award-winning trombone quartet 'Slide Action' who in 2020 won the first prize at the Royal Overseas League mixed ensemble competition, and in 2019 won first prize in the International Trombone Festival quartet competition.
Saxophone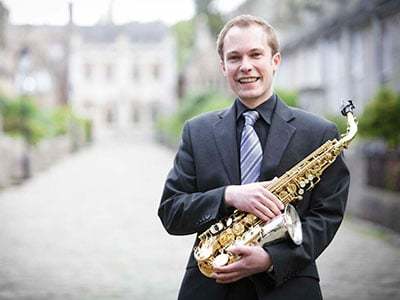 Edward Leaker - Wells Cathedral Head of Woodwind
Edward graduated from the Royal Academy of Music with a Masters Degree in Music Performance having studied with Richard Addison, Martin Speake and Duncan Lamont. Since then, Edward has built an enviable reputation as a freelance saxophonist and educator. As a freelance musician Edward has performed in a wide variety of settings, both classical and jazz from big bands and jazz ensembles to solo recitals, quartets, orchestral and television work.

Edward is always in demand as a saxophonist for his versatility and is well respected among musicians for his sound and approach. A passionate educator, Edward worked for nine years as saxophone and clarinet tutor at Wells Cathedral School before being appointed as Head of Woodwind in 2015. Edward's extensive experience as an educator includes teaching the saxophone, clarinet, improvisation and jazz studies at several leading independent schools and for Kings College, London. In addition to this, Edward leads workshops and ensembles nationally and is a mentor for South West Music School.

Edward also performs with his own ensembles including 'Swing Machine Jazz Orchestra' (a South West based big band featuring some of the top jazz musicians in the country), 'Blaze' (a ground breaking classical crossover group which features the saxophone with strings) and pop jazz ensemble 'The Edward Leaker Band'. These groups perform nationally and have all released albums available on CD or download.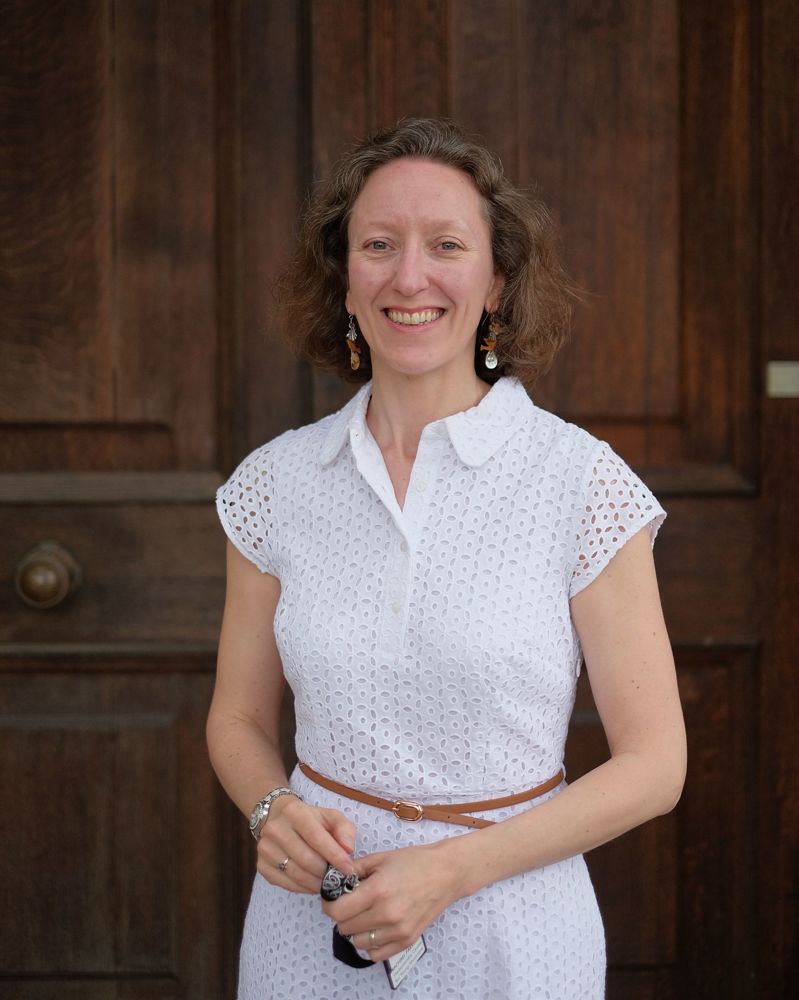 Rachael Parvin - Head of The Centre for Young Musicians Taunton
Rachael studied at London Goldsmiths and in North Texas, USA. She has performed widely on the clarinet, saxophone and keyboard with professional bands and orchestras and taught instrumental music for 25+ years.
Whilst living and working in London, for nine years Rachael taught saxophone at James Allen's Girls' School, and taught piano at the British Record Industry Trust Performing Arts School. She taught several pupils at the BRIT School who are now really famous but you'll have to ask her who they are!
The Centre for Young Musicians Taunton (CYMT) is a division of the Guidlhall School in London which provides musical training to young musicians in the South West of England at weekends. Rachael has been the head of the Centre since 2014.
Flute

Elizabeth Walker
Elizabeth Walker studied at the Royal College of Music as a Junior Exhibitioner (where she was awarded the Sally Wainwright woodwind prize in 1985) and as a graduate at the Guildhall School of Music and Drama, studying renaissance flute with Nancy Hadden, baroque and eight – keyed classical flute with Stephen Preston and modern flute with Kathryn Lukas. She went on to do a postgraduate study of Early Music at the Koninklijk Conservatorium in The Hague, studying with Wilbert Hazelzet and receiving masterclasses from Barthold Kuijken.

Elizabeth has performed in a number of period orchestras including the English Baroque Soloists, The Orchestra of the Age of Enlightenment, The Orchestra of the Eighteenth Century and the Classical Opera Company. She is a founder member of 'Festive Flutes' a modern flute quartet formed back in 1985, who have appeared on television and radio and continue to work on educational projects and large-scale flute events such as the Belfast Big Flute Challenge with Sir James Galway.
Candice Regan
Born and raised in Dublin,Candice began her flute studies with Prof.Doris Keogh at the Royal Irish Academy of Music, before undergraduate flute studies at Trinity College of Music, in London; first with Karen Jones then Wissam Boustany. Candice then went on to The Royal Conservatoire, The Hague, Holland for a year of postgraduate study.
On return to London, Candice played with the Philharmonia, London Chamber Orchestra, London Sinfonia, RTE Concert Orchestra and RTE Symphony Orchestra as an 'extra' musician. She is part of a professional duo
Candice has taught flute at numerous schools in London and was also a member of the music teaching staff for Wandsworth Music Service for over 12 years. She has a passion and flair for teaching and teaches students of all abilities and ages from complete beginner to Diploma.
Clarinet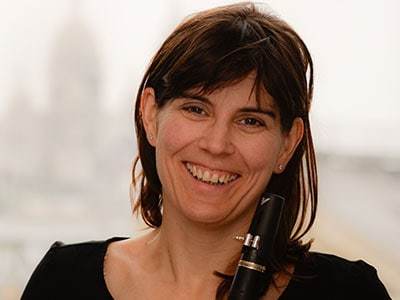 Marie Lloyd
Marie Lloyd is the principal clarinet teacher at Wells Cathedral and when not teaching at Wells she tutors at the Junior Department of the Royal Academy of Music. Marie has been a member of the Chamber Orchestra of Europe for the past twelve years, during which time she has had the privilege to work with musicians such as Bernard Haitink, Nikolaus Harnoncourt, Claudio Abbado , Andras Schiff, Mitsuko Uchida, Vladamir Jurowski and Yannick Nezet -Seguin. When not on tour with the Chamber Orchestra of Europe Marie plays as Guest Principal with many international orchestras, most recently The Orchestra of the Royal Opera House, Covent Garden, BBC Symphony Orchestra, Royal Philharmonic Orchestra , Royal Liverpool Philharmonic Orchestra and the London Mozart Players. Marie also loves playing with groups such as the Nash Ensemble and the Gaudier Ensemble.
Pete Long
We've been working with Plong for as long as we can remember and we're delighted to offer him as an expert tutor on clarinet (or as an alternative saxophone tutor). He's a fantastic teacher; teaching beginners of all ages and more advanced musicians besides. Musicians don't come more versatile - or charismatic - as Plong. Playing all manner of woodwind (and occasionally brass!), he's toured the world, played in the pits of the West End, the best jazz haunts, and is a favourite on BBC radio. If jazz is your thing, or you want it to be - Pete's your man.
Want to know more about the offer? Give us a call on 01823 282386, or email [email protected]
Terms and conditions
Lessons are not exchangeable for cash or discount.
Lessons are given only by our approved teachers and will be given remotely.
Purchasers must register for the lesson within 4 weeks of purchase.
Offer ends 31.07.21