Everything you need to know about Bach Stradivarius Trumpets
If you're looking into trumpets, you will definitely come across the Bach Strad...
Bach trumpets trace their history back to 1925 when master craftsman Vincent Bach introduced the first Bach Stradivarius professional trumpet. Today, Vincent Bach offers a complete line of USA-made student trumpets, intermediate trumpets, and professional trumpets.
Each Bach trumpet is handcrafted using the highest quality brass found in the Midwest region of the United States. Vincent Bach professional and intermediate trumpet models are made in Elkhart, Indiana while a full line of Bach student trumpets are made in Eastlake, Ohio. Each handcrafted Bach trumpet offers the highest degree of durability, unparalleled performance, and a signature Bach sound that is preferred by many professionals.
There are many variants of the Stradivarius Trumpet. Here's two of the most popular models we sell...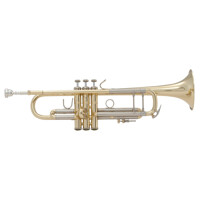 The Bach 180ML37 Stradivarius is the best-selling Strad model and is recommended by many trumpet teachers. It comes with a standard 37 Bell, monel valves and a 1st valve thumb saddle. It also comes with the highly popular Bach 7C mouthpiece. The trumpet is available in lacquer and silver.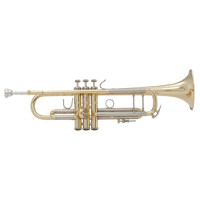 The Bach 180ML43 Stradivarius trumpet has a slightly larger taper than the standard 37 model. This gives the instrument the potential for a broader sound. It has all the same accessories as the 37 model.
---
Check out our latest prices on Bach Strads....
Browse Bach Stradiavarius Trumpets