Mouthpiece patches have several benefits for the Clarinettist and Saxophonist.
Comfort: It is more comfortable to rest the teeth on than the hard material of the mouthpiece beak.
Vibration: Cuts down the vibration through the teeth.
Damage: Prevents damage/ cosmetic wear to the mouthpiece beak, particularly for players with a sharp bite!

Self-adhesive patches are easily replaced when needed. These patches are usually sold in packs of 6. We stock patches by Vandoren, BG and Kolbl
There are various sizes, thickness and material to suit most single reed musicians, student to professional. You will find the small sizes ideal for Eb Clarinet, Soprano and Sopranino Saxophones, while the standard size, suitable for most Clarinets from Bb and Saxophones from Alto up.
These are the most popular thickness:
0.4mm clear patch, thin but slightly harder material.
0.8mm black patch, twice the thickness but more comfortable on the bite.
How to apply a patch: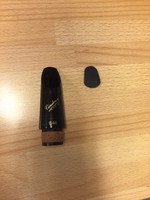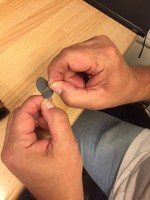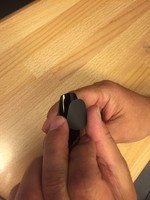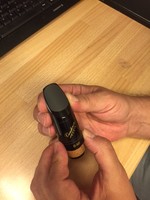 1. Make sure you mouthpiece is clean before you start. You can clean it in soapy water - make sure the water is not hot though as this can discolour mouthpieces. 2. Peel the backing of the patch off, taking care not to overly touch the adhesive. 3. Line the patch up with the mouthpiece, leaving a few mm at the tip. 4. Once happy firmly press the patch to the mouthpiece and then begin your practice!