Championing the need for maintenance
Whether you practice daily, or less frequently, the need to properly maintain your instrument remains.
Any good first lesson on any instrument will cover how to care and respect your musical instrument and the various accompaniments, such as reeds or mouthpieces. But even then it can be helpful to have some reminders! Our retail team are currently working on a a selection of videos. For the latest videos visit our John Packer YouTube page
In the meantime, we're loving these new Care Kits from Champion. Available for Trumpet/cornet and Trombone, they contain all the essentials, contained in a very handy carry case.
Let's take a closer look...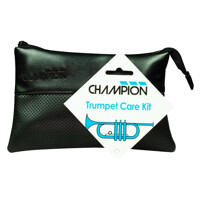 Inside the Trumpet/Cornet kit you will find:
Tuning Slide Grease
Valve Oil
Brass Brush Set
Champion Polishing Cloth
Trumpet Snake
All contained in a smart black Accessory Pouch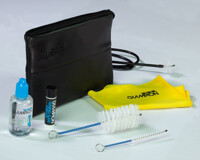 It is great value at just £18.
The Trombone kit is similar, containing:
Tuning Slide Grease
Slide-Ezy lube
Brass Brush Set
Polishing Cloth
Trombone Snake
Accessory Pouch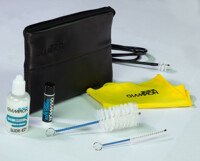 All this for £19.
---
Browse all cleaning and maintenance here