Can toys inspire the next generation of musicians?
Barbie has been inspiring girls since 1959 with their imaginative toys. As part of Barbie's career dolls and playsets you can now get your hands on Barbie, the music teacher.

The music teacher doll is a multi instrumentalist, with a violin, trumpet and flute in her teaching arsenal. Her young student has her own mini violin, reminiscent of those musically defying models found so often in primary schools.
Along with the instruments and dolls, there is a music stand and chalk board with a keyboard and stave. Apart from the keyboard colours being switched (white keys instead of black), the set does look like a musician has been consulted with the design which is always a good start. We know how musicians love to point out inaccuracies!
We especially like the clothes; clearly both characters are loving music with the keyboard skirts and symbolic blouse!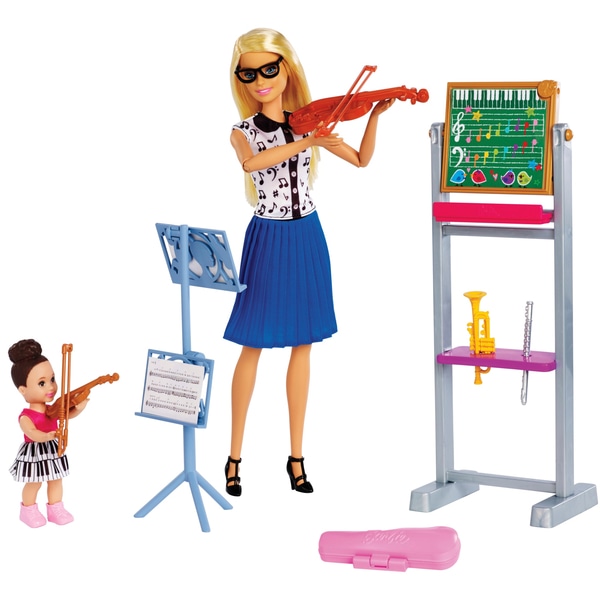 Sylvanian Families have had music sets available for a number of years. If you want to imagine small animals playing you can also watch the video below for inspiration...!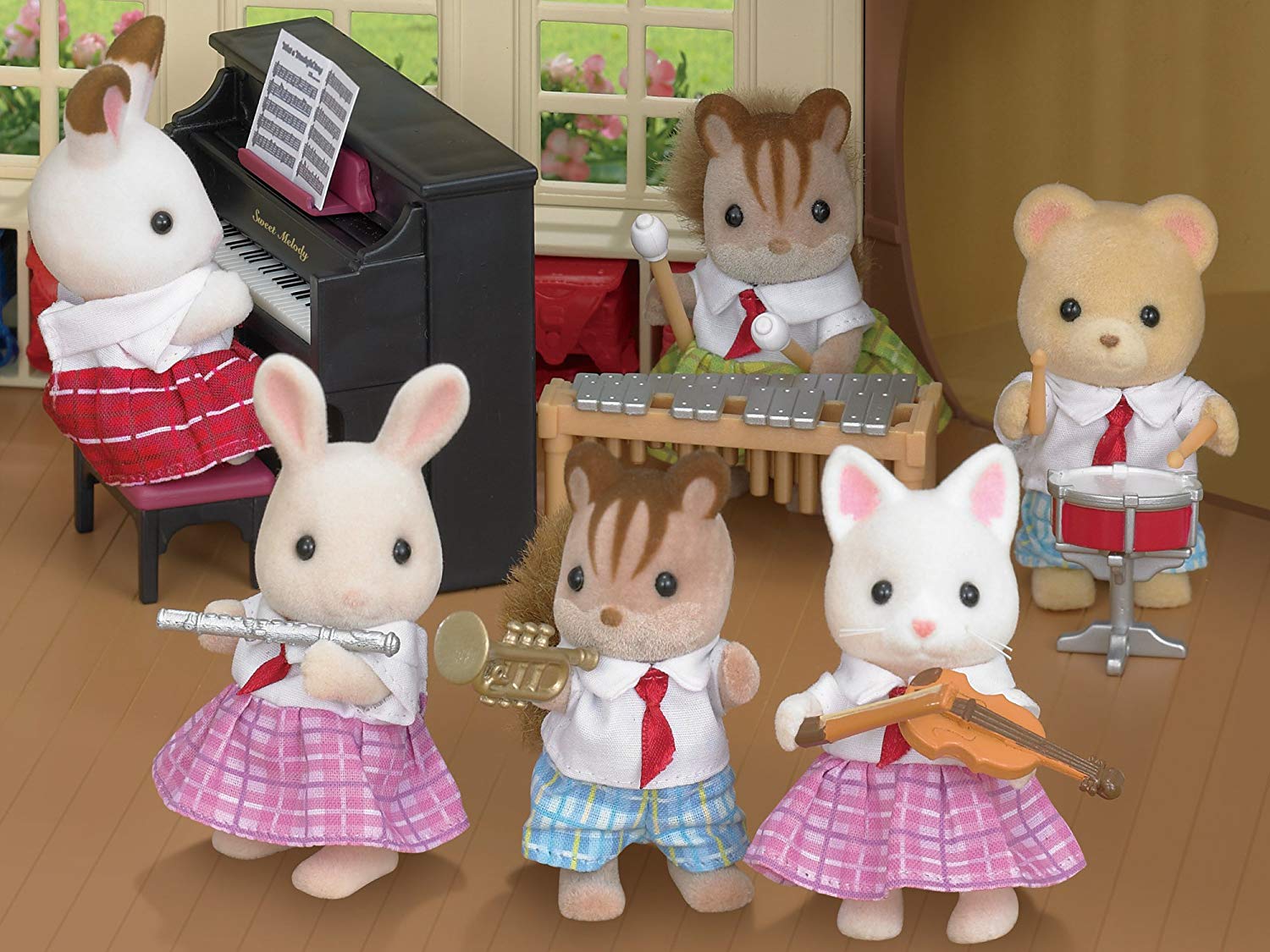 :


What do you think? Would you have loved these toys when you were younger? Are they better than novelty instruments (of which there are plenty putting off children and parents alike!
Can a toy inspire young children more than the real thing, or watching real musicians? join the discussion and let us know what you think!