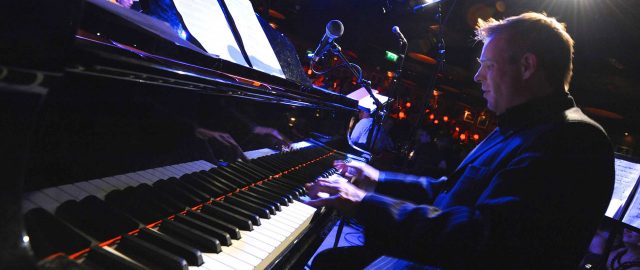 It's that time again, the Quartz Festival hosted by Queens College in Taunton is just around the corner and from the look of the line-up, there's much to be excited about!

For jazz aficionados, look no further than James Pearson on Thursday 6 October. As you will likely know, James is one of the UK's leading jazz pianists and also artistic director of the icon Ronnie Scotts Jazz Club in London, where his trio are the popular house band.

Rarely are we treated to such talent outside London so this is a great opportunity to catch one of the UKs finest at his best. James has received great acclaim with the Sunday Times pronouncing that "Pearson is in shattering form on these sessions" in relation to his most recent album.

Here's what our good friends at Queen's College had to say about the upcoming concert:

"James Pearson is one of the UK's most respected musicians. He is nothing short of a virtuoso with a stunning technique enhanced by an inventiveness and flair that is breathtaking.

Completely at home in multiple musical genres, be it contemporary, jazz or classical, James' fine piano playing and arrangements can be heard on over 50 albums. Perhaps best known as the Artistic Director at the world famous Ronnie Scott's Jazz Club in London, James has also worked with such luminaries as Dame Cleo Laine, Maria Ewing, Marian Montgomery, Petula Clark, Kevin Spacey, John Wilson, Elvin Jones, Wynton Marsalis, Joss Stone, Dave Stewart, Buddy Greco, Johnny Griffin, Joseph Horowitz, Richard Rodney Bennett, Ray Davies, Jeff Beck and Paul McCartney.

For the festival, James will focus on the song book of jazz giant, Oscar Peterson. Presented with style, panache and musical extravagance, this will be a concert to live long in the memory."
Jan De Caux, Quartz Festival Director

Tickets for this special concert are available from the Quartz Festival website and are priced at £17.50 with concessions available.