Yamaha Saxophone Day with Graeme Blevins
Saturday 28th September 2019
Tickets: FREE
Time: 10.30 am - 4pm
Location: TA21 9JF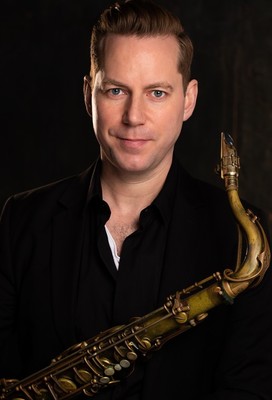 Yamaha Presents Graeme Blevins at John Packer Musical Instruments
Passionate saxophonists are invited to a unique saxophone event hosted by Yamaha at John Packer Musical Instruments in our Wellington showroom on Saturday 28 September 2019.
Join Graeme Blevins, a leading saxophone professional for an all-day event dedicated to all things sax and jazz. The day will include demonstrations and workshops. Participation is not obligatory, but we guarantee you will want to join in, or sample the Yamaha products on display!
10.30am: "How to improve your tone" is the first workshop of the day
11.30am: Graeme shares his improvisation tips in a group session
12.15am: Question and Answer session (If you can't attend, but want to send a question in for Graeme to answer live, then send it to us on Facebook, or email to alice@johnpacker.co.uk.)
1.30pm: Ensemble playing; the day will end with some informal ensemble playing, during which musicians are encouraged to try the various Yamaha saxes available
There are limited spaces available in the workshops, but saxophonists are welcome to simply observe the sessions, in store or vai our Facebook page where we'll be streaming the event live.
About Graeme
Graeme Blevins is a saxophonist, composer and producer born in Western Australia. He studied at the West Australian Conservatorium of music, focusing on both jazz and classical disciplines. He was awarded the Wylie Scholarship for "Most Outstanding Graduate" and has recently become a Yamaha artist.
Graeme has worked with Guy Barker, Mark Turner, Bobby Watson, BBC Big Band, Ronnie Scott's All-Stars, and the Kyle Eastwood band. He has also done session work and toured internationally with Phil Collins, Robbie Williams, Kylie Minogue and many others. In addition to this he has produced two albums, with the Delta Sax Quartet and his debut album Monochrome was released to critical acclaim in 2012.
Welcoming Graeme to John Packer Musical Instruments this Autumn is quite a coup, and we're inviting passionate saxophonists of all ages to come to this special day.
Book your place in one or all of the workshops. Call 01823 282386 or email alice@johnpacker.co.uk or sales@johnpacker.co.uk.