2019 Spring Advanced Wind Band day with Duncan Stubbs
Saturday 23rd February 2019
Tickets: £12.50
Time: Registration from 9am for a 10am start
Location: Wellington School, South Street, Wellington, TA21 8NT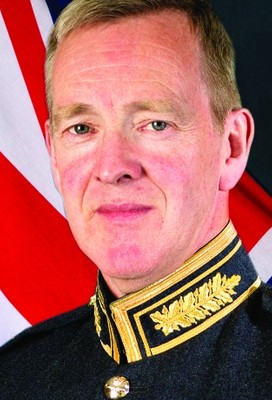 A vastly experienced and highly regarded Director of Music with over 20 years as a professional conductor specialising in the Wind Band repertoire. Has directed a wide variety of wind ensembles and orchestras including; UK Music Conservatoires ensembles, county youth bands and community bands and all of the Royal Air Force established bands. A highly motivated and passionate musician who relishes the challenge of working with musicians of all standards, inspiring and getting the best out of the musicians through strong musical leadership and a sincere enjoyment of musical performance.
Principal Director of Music - 2009 - to date
Responsible for all the professional musical output of the Royal Air Force and providing administrative services to ensure optimum support to: maintenance of Trade Standards, professional training, all aspects of business management including resources and financial control, personnel management and recruitment.
Director of Music Headquarters Music Services: 2006 - 2009 and 1998 - 2001. Including responsibility for all music training development, delivery, auditions and trade standards. Also procurement, human resources and policy.
Director of Music Royal Air Force Established Bands: Plan and organise training, rehearsal and programming of music for all engagements. Oversee weekly scheduling and administration of engagements (Central Band engagements: approx. 400 per annum).
Director of Music Central Band 2002 - 2005
Director of Music Band of the RAF College 1995 – 1998
Director of Music Western Band of the RAF 1990 -1995
Proposed pieces for the day